Introduction
These carved wooden panels (called poupou) are typical of the type of panel made for Māori community meeting houses in New Zealand. There was no written language in pre-colonial Māori society. Traditional knowledge was passed down through stories and visual art, so art and design forms an important part of Māori identity and culture, and is full of meaning and symbolism.
Carvings on poupou panels represent the ancestors of the carver, the belief being that the carved figures will watch over people gathering in the meeting houses, and ward off evil spirits. The carvings also act as a spiritual connection between the tribe and their ancestors. It is thought that the carver of these panels was Hone Ngatato of the Ngāti Porou people of the East Cape and Gisborne regions of the North Island of New Zealand.
These poupou panels are unusual in that they were never in fact used in a meeting house. They were commissioned in 1867 for display at The Crystal Palace in London.
Communal meeting houses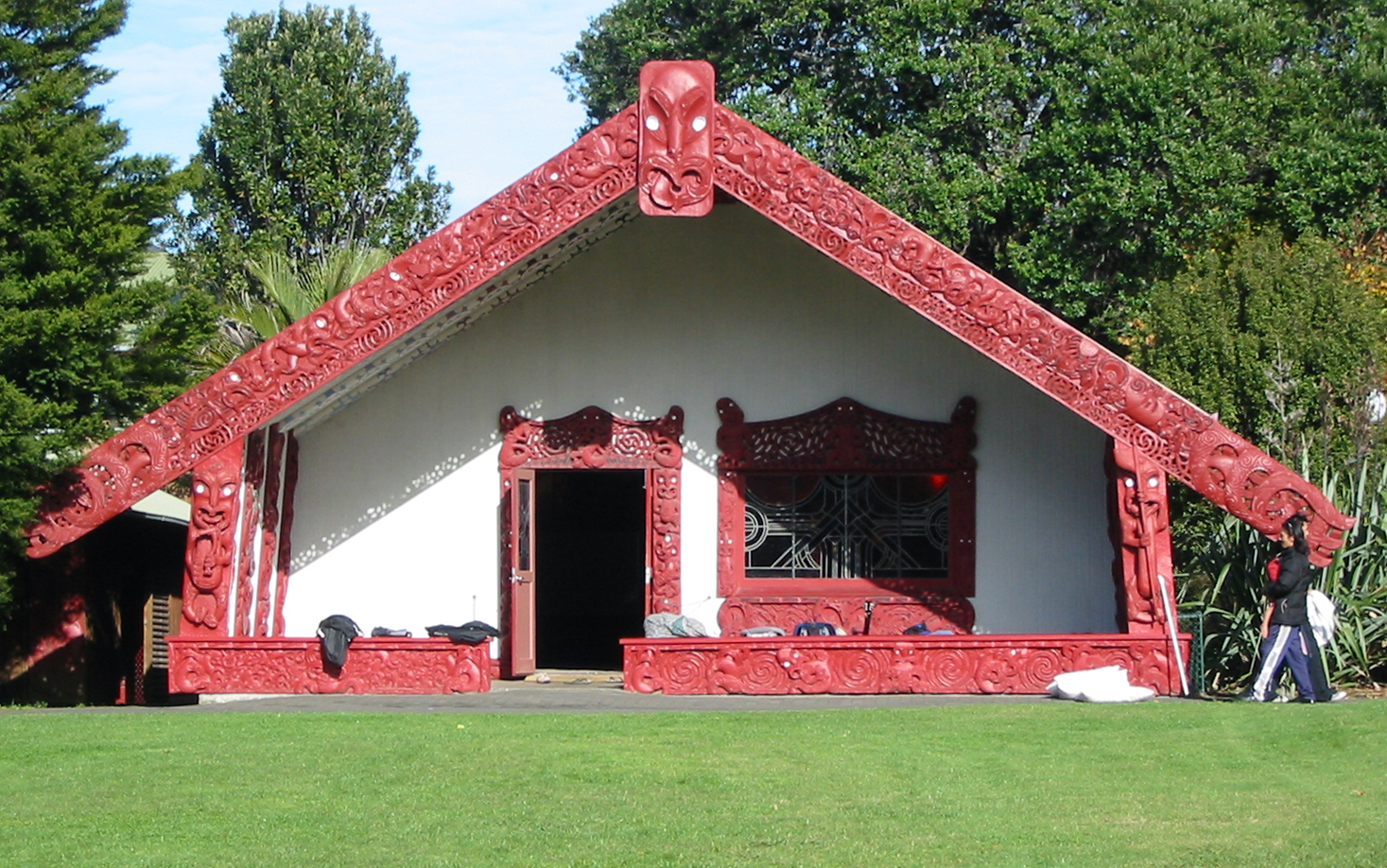 Communal meeting houses (or wharenui) have an important place in Māori culture. Although they are not churches or specifically built for worship, religious rituals (such as weddings and funerals) often take place in front of, or inside, a meeting house. The houses are carved inside and out with stylised images representing the ancestors of the tribe.
Class activity: first impressions
This could be a whole class discussion activity or you could split the class into smaller groups.
Ask your students to look at these images of the poupou wall panels and describe their first impressions.
Use these prompt questions to get the discussion going:
what can you see?
what do the images make you feel?
what do you think the panels are made from?
how do you think they were made?
how old do you think they are?
where do you think they were made?
what do you think they are for?