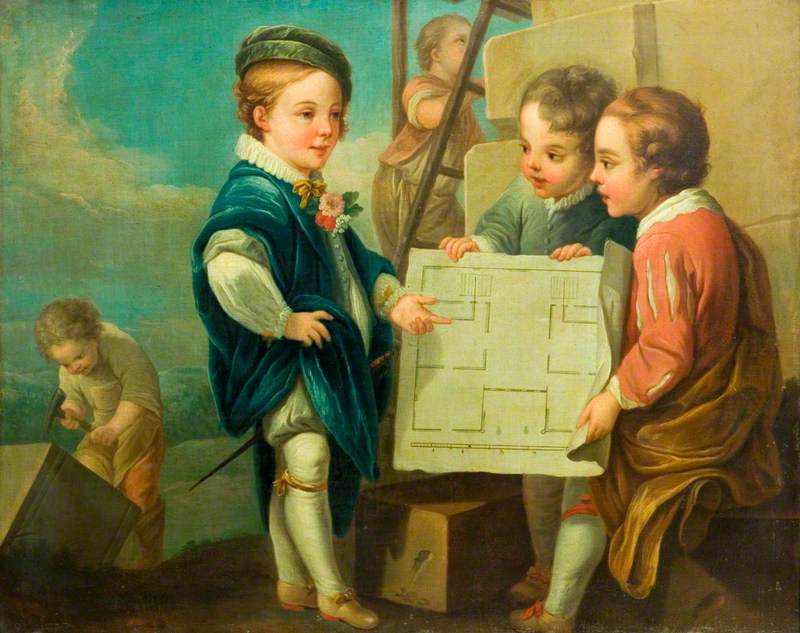 Photo credit: Victoria and Albert Museum, London
Architecture itself was considered one of the arts, like painting, music and poetry, so it is often symbolised by allegorical female figures or children holding set squares, compasses and architectural drawings in idealised settings.
Read more
Most portraits of architects show them holding the tools of their trade such drawing instruments or a design, alongside a model of one of their buildings, or perhaps seated at their drawing board. In the eighteenth century, as architects struggled to make their job a profession rather than a trade, it was important to be portrayed as a gentleman, with only slight references to real work. Later, more confidently and adventurously, architects are shown on site visits, with a construction site or half-built building behind them.