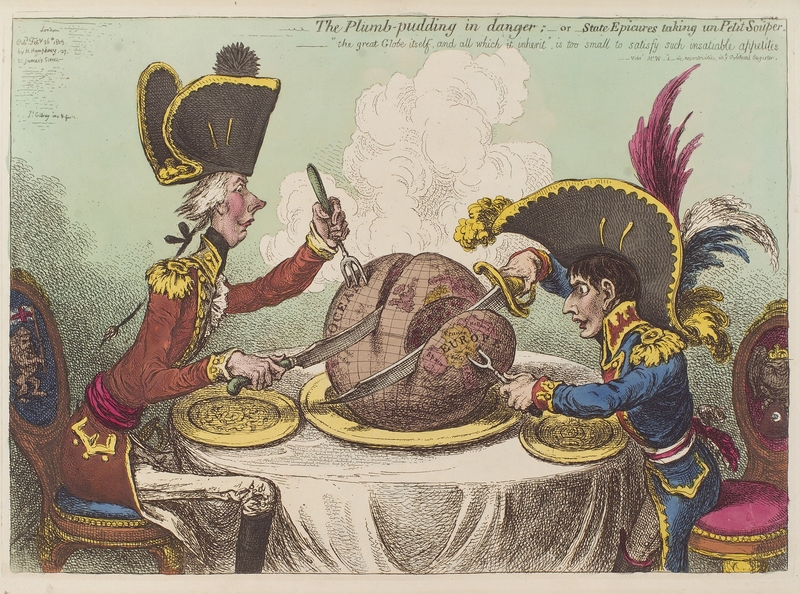 Photo credit: National Portrait Gallery, London
[from the Italian caricare, 'to load, exaggerate'] - A form of art, usually portraiture, in which the characteristic features of the subject are exaggerated or distorted for comic effect. The Bolognese artist Annibale Carracci (1560–1609) is normally credited with its invention at the end of the 16th century. He justified it as a counterpart to idealization—just as the serious artist penetrated to the idea behind outward appearances, so the caricaturist portrayed his victim as if Nature had wholly had her way.
Read more
Political caricature emerged in the last three decades of the 18th century with artists such as James Gillray and found perhaps its greatest exponent in the middle of the 19th century in the work of Honoré Daumier.
Text source: The Oxford Concise Dictionary of Art Terms (2nd Edition) by Michael Clarke