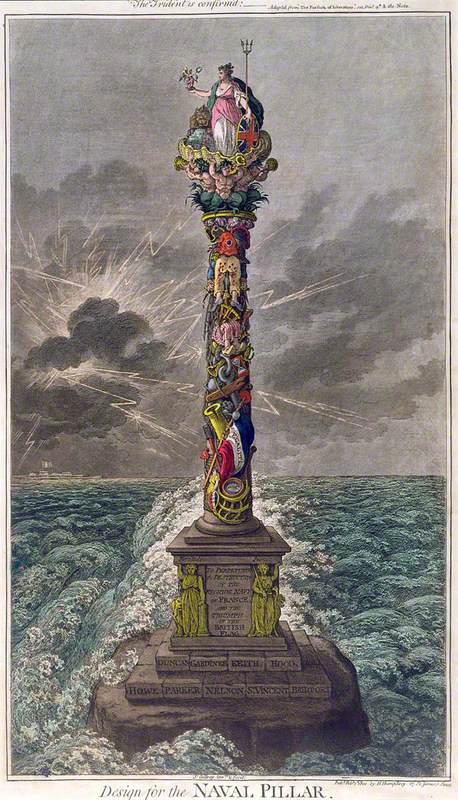 Photo credit: The Reiff Collection
(b Chelsea, Middlesex [now in London], 13 Aug. 1756; d London, 1 June 1815). English caricaturist. He was one of the greatest of all caricaturists and probably the first significant artist to devote himself almost exclusively to this field. Initially he trained as a commercial engraver and although he later studied at the Royal Academy Schools, he seems to have been largely self-taught as an artist. By the mid-1780s his vividness and fecundity of imagination had gained him recognition as the leading caricaturist in Britain and he made a small fortune for the printseller Hannah Humphrey, above whose London shop he lived and for whom he worked almost exclusively from about 1790 (they were rumoured to be lovers). His most characteristic works are his political cartoons, in which he satirized George III and other members of the royal family.
Read more
Another frequent target was Napoleon, whom he depicted as a belligerent midget. Gillray drank heavily and from about 1810 had fits of madness; he died insane. See also Cruikshank.
Text source: The Oxford Dictionary of Art and Artists (Oxford University Press)