In early December, Tate Britain opened 'Life Between Islands: Caribbean-British Art 1950s – Now' an exhibition that explores Caribbean-British art spanning over four generations.
Seventy years of culture are presented through paintings, documentary photography, sculptures, and fashion. Each piece offers viewers a glimpse into a rich and vast history, one that is pivotal to understanding Britain's past.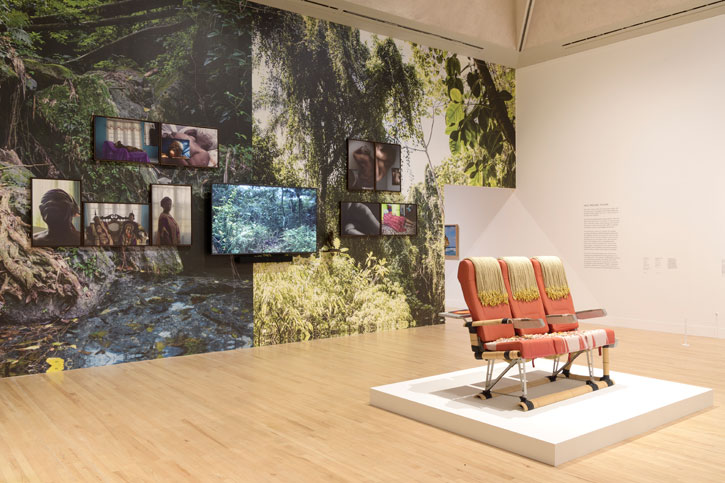 The show really circulates around four different generations, it was a case of trying to establish a kind of British Blackness in all its diversity.
'Life Between Islands' features over 40 artists, from Sonia Boyce, Peter Doig, Steve McQueen, Claudette Johnson, Ronald Moody amongst others – artists who have been heavily influenced by the Caribbean as well as subjects such as police brutality, slavery, carnival, identity, and music.
Of course, an exhibition about Caribbean-British art cannot exist without touching upon the Windrush generation, who came to Britain in the 1950s under the premise of building a new life abroad in exchange for their labour during the post-war shortage. Half a million Caribbean migrants arrived in the UK between 1947 and 1970, and today, the same generation continues to fight for justice and compensation after being wrongly classed as illegal immigrants and threatened with deportation. On the upside, over the years those from the Windrush community have fought back through not just their voices, but also through their art.
'In their time, they were overlooked by the mainstream art world and one could include Tate in that', says Alex Farquharson, director of Tate Britain. Giving belated recognition, 'Life Between Islands' is vital to changing the cultural landscape and telling unheard stories.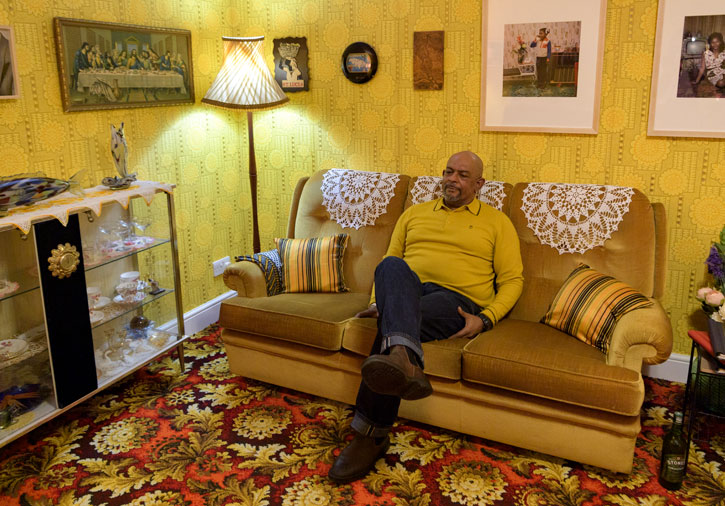 The exhibition seeks to answer 'What does it mean to be Caribbean-British?' and all of the complexities that come with identifying as one. By spanning four generations, we are introduced to West Indians in the 1950s, to second-generation Caribbeans born and raised in Britain.
There is a new iteration of Micheal McMillan's The Front Room, a reimagined room inspired by 1970s iconic interior. The piece reinstates the importance of home for this community, particularly in providing a safe space for social gatherings in the face of widespread condemnation and prejudice.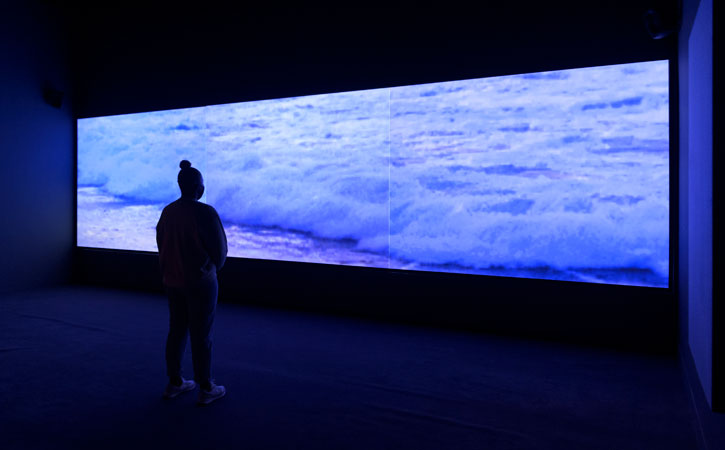 Many of the pieces touch on political and social struggles faced by the second-generation Caribbean-British community. These were topics addressed by the Black Arts Movement of the 1970s and 1980s. Elsewhere, Vanley Burke and Dennis Morris exhibit familial scenes, exuding love and community in the midst of hardship. Particularly Vanley's depiction of young Black men from 1984 is at once captivating.
In another part of the exhibition, Isaac Julien's Territories (1984) depicts the animosity between carnival-goers and police, and Denzil Forrester's Jah Shaka pays colourful homage to music, socialising, and connecting within the Caribbean community.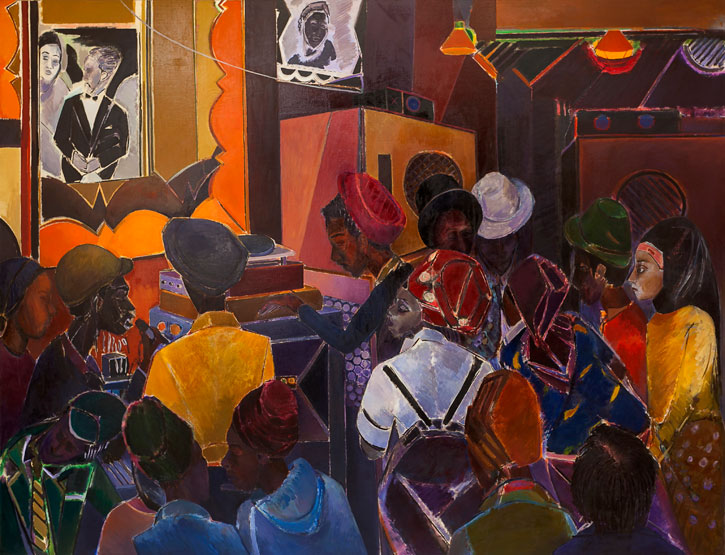 Neil Kenlock, a Jamaican-born photographer who has lived in London since the 1960s exhibits a black-and-white shot of four young girls proudly wearing the Black Panther Party school bags. The Black Panther Party was a political organisation founded by Bobby Seale and Huey P. Newton in 1966 in California.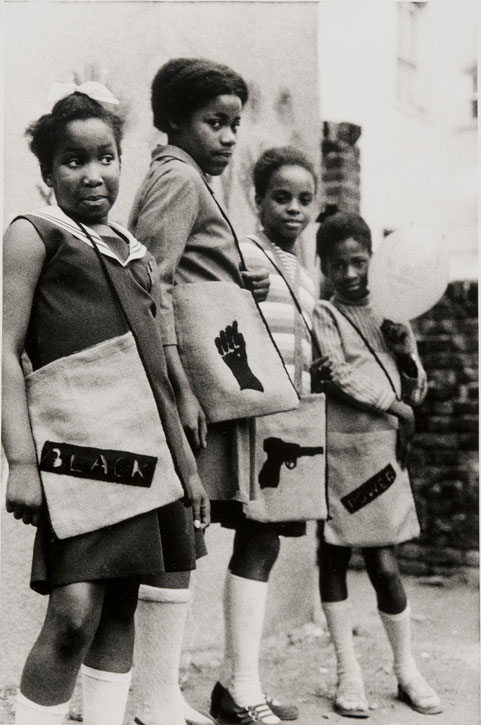 They were especially passionate about eradicating police brutality, food injustice, and fighting for racial equality. Neil was the British Black Panther's Party's official photographer. He spent decades capturing the struggles and victories of the party.
Today, we're all well aware of Nottinghill Carnival – an annual Caribbean event that has taken place in London since 1966. Every year it sweeps the city across two days in August. Carnival is embedded in British culture, normally attended by around 2 million people each year. The exhibition celebrates this event, as well as reggae music and dub.
Tam Joseph's piece entitled Spirit of the Carnival highlights the disturbing fears that loom over carnival each year – that of police animosity. It is not unusual for revellers and police to butt heads, but Tam taps into the more sinister side. In the middle, there is a yellow animal-like figure closed off from thousands of police officers with shields. Many Black attendees will relate to the feeling of unease that the piece depicts.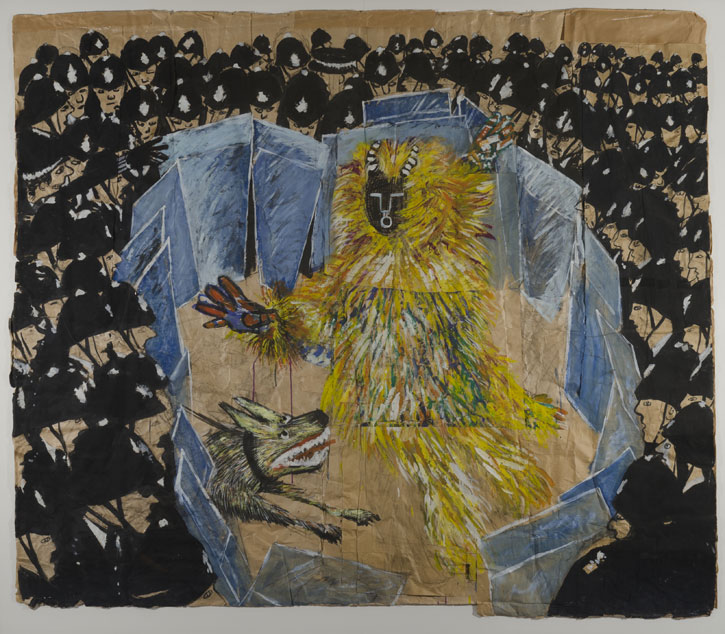 It is clear to see that each artist was selected due to their contribution to our understanding of what it means to be Caribbean-British. Today the topic of the Windrush generation is being spoken about all over the UK. It is very much a part of Britain's history now, which is why it's so important that these stories can be brought to the fore through the medium of art, and in one of the UK's biggest and more influential galleries.
The selected artists touch on the uncomfortable truth around transatlantic slavery, the demonisation of young Black men in the media, and Britain's past as they know it. They've borrowed from past generations to build a full picture of living between two islands.
Curator David A. Bailey says: 'The show really circulates around four different generations, it was a case of trying to establish a kind of British Blackness in all its diversity. It wasn't until this century that a lot of my generation started to make work that reflects their multiple Caribbean identities.'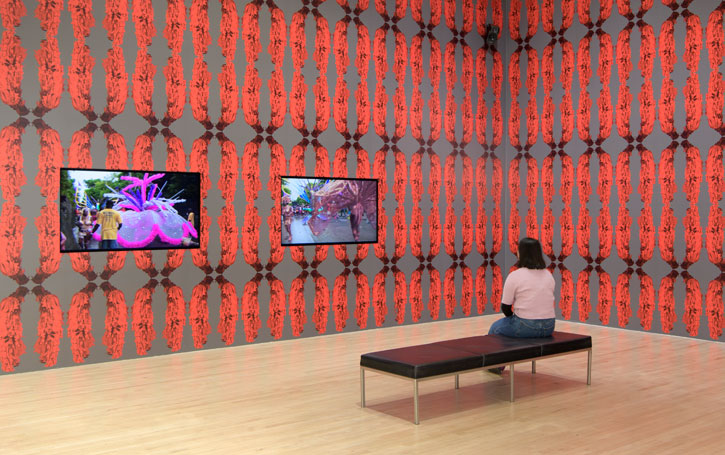 The exhibition ends with artists that have emerged more recently, including new works by fashion designer Grace Wales Bonner that shines a light on the Commonwealth Caribbean. We are also met with Marcia Michael's multi-media work made in collaboration with her Jamaican mother, and a photographic installation by Liz Johnson Artur who documents south London's famous grime music scene.
'Life Between Islands: Caribbean-British Art 1950s – Now' was curated by David A. Bailey and Alex Farquharson. David tells GQ: 'We could have never done this show 20 years ago, or even ten years ago, because there was a sense of a genre in terms of what the shows would look like. That has now changed. It reflects how we want to come and see art within institutions such as the Tate, which, most importantly, are now beginning to change the ways in which they display some of these ideas.'
Siham Ali, freelance writer
'Life Between Islands - Caribbean-British Art 1950s – Now' is at Tate Britain until 3rd April 2022