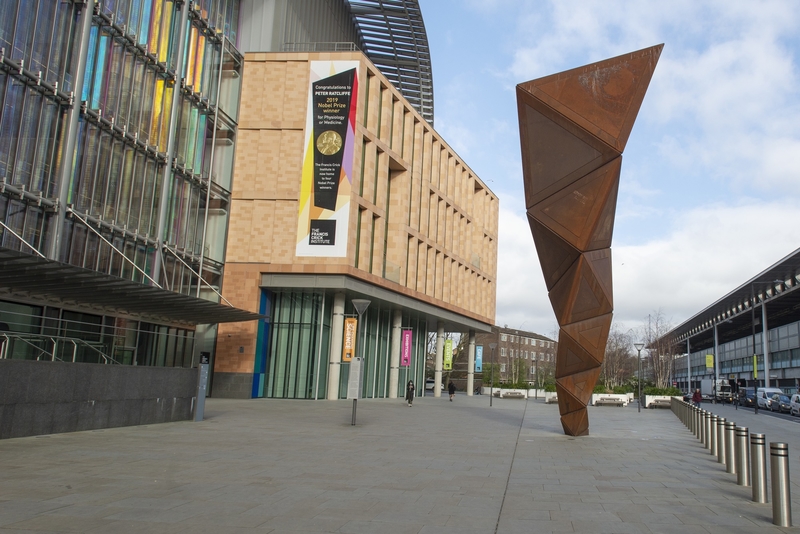 © the artist. Photo credit: Colleen Rowe Harvey / Art UK
Conceptual artist, born in London, son of the writer Marina Warner, for whom the fine finish of his creations was important. He did a foundation course at Chelsea School of Art, 1996; graduated with fine art, honours, from the Ruskin School in Oxford, 1999; and gained his master's from the Slade School of Fine Art, 2001. He won a Ray Finnis Charitable Trust Award, 2001, and a First Base Acava Free Studio Award, 2001–2. Shawcross's inquiring mind prompted him to create objects that explored and clarified ideas about the world and universe. Group exhibitions included Fame and Promise, 14 Wharf Road, 2002; Dead Game, Museum 52, 2003; and After Life, Death, Remembrance. Redundancy. Reanimation, Bowes Museum, County Durham, and New Blood, The Saatchi Gallery, both 2004.
Read more
Among Shawcross's solo shows was Entwistle in 2003, from which smaller works sold to galleries including the Sydney Museum of Modern Art, Australia. The centre-piece of that show was a spider-like rope-making machine that spewed a multi-coloured coil around visitors' feet. This was followed by Galerie Bernd Kluser, Munich, Germany, and Manifesta 5, San Sebastian, Spain, both 2004. Shawcross's 2004–5 exhibition Continuum was at The Queen's House, National Maritime Museum, and in 2005 he had shows at The New Art Gallery, Walsall, and Walker Art Gallery, Liverpool. Victoria Miro represented him.
Text source: 'Artists in Britain Since 1945' by David Buckman (Art Dictionaries Ltd, part of Sansom & Company)