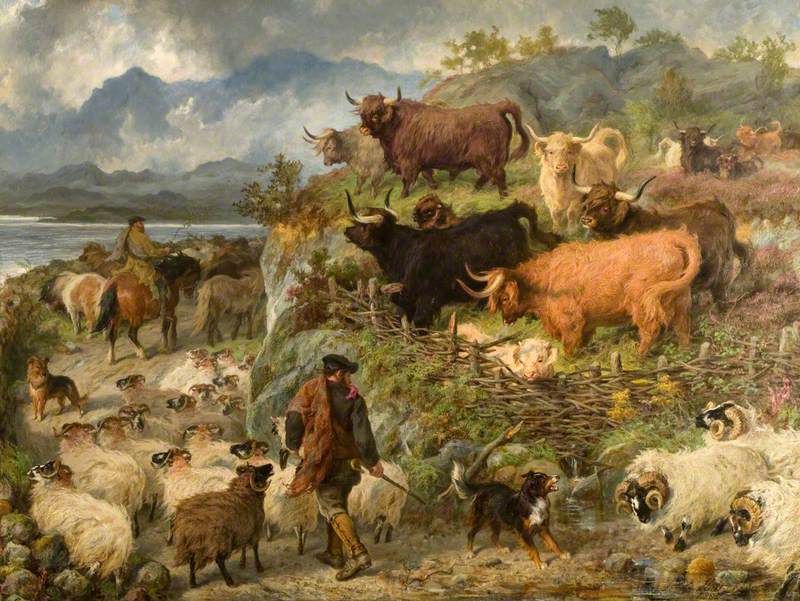 Photo credit: Dundee Art Galleries and Museums Collection (Dundee City Council)
In pre-industrial societies most wealth came from farming or fishing. Work on land and sea is therefore a familiar activity seen in landscapes and seascape, especially in the work of Northern European artists. Even after nineteenth-century industrialisation, the countryside kept its nostalgic appeal for artists and patrons.
Read more
The coming of the railways opened up remote but picturesque fishing ports and the dangerous lives of fishermen came to be recognised and better valued. Their hard work in feeding a growing urban population can be seen in works like C. N. Hemy's Pilchards of 1897. Later, the necessity of feeding the population in the Second World War led to the achievements of farmworkers and fishermen being celebrated by the official war artist schemes.