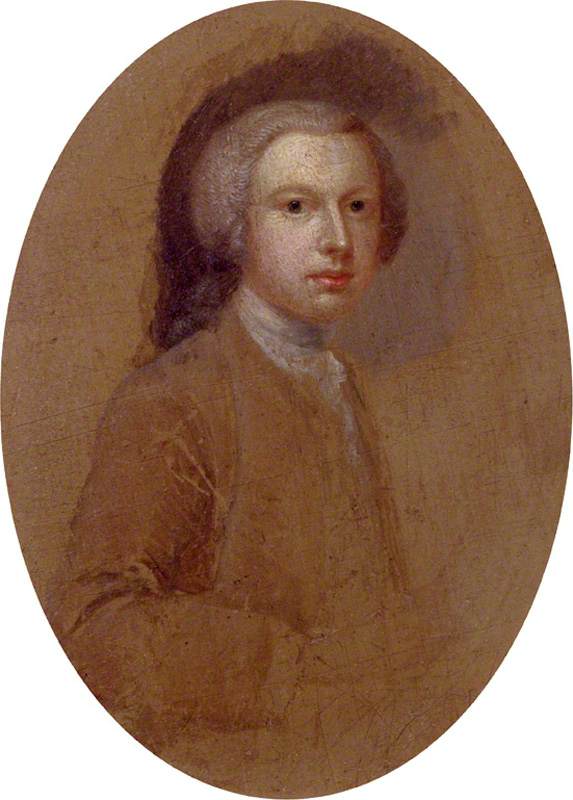 Photo credit: National Portrait Gallery, London
(b Preston, Lancashire, 19 Feb. 1712; d Brighton, 25 July 1787). English painter, active mainly in London but also in his native Preston, the best-known member of a family of artists. He was one of the first specialists in the small conversation piece and also painted single portraits of similar scale. His sitters are often somewhat artificially posed, with less animation than in Zoffany's conversation pieces of the next generation. Devis was a minor artist in his day and virtually forgotten until the 1930s, but since then his work has attained considerable popularity because of the doll-like charm of his figures and the delicate detail of his settings. It has also become of interest to social historians, as most of his clients were from the newly prosperous middle class—merchants and country squires.
Read more
There are good examples of his work in the Harris Art Gallery, Preston. His half-brother Anthony Devis (1729–1816/17) was a landscape painter, and two of Arthur's sons were also artists: Arthur William Devis (1762–1822) and Thomas Anthony Devis (1757–1810). Arthur William spent the years 1785–95 in India, where he painted portraits and a series of pictures representing the arts, manufactures, and agriculture of Bengal (two examples are in the Ashmolean Museum, Oxford), which were engraved. He lived in London from 1795, working mainly as a portraitist, but also painting the Death of Nelson (c.1806, Nat. Maritime Mus., London). Thomas Anthony painted undistinguished portraits and fancy pictures. Little of his work survives.
Text source: The Oxford Dictionary of Art and Artists (Oxford University Press)