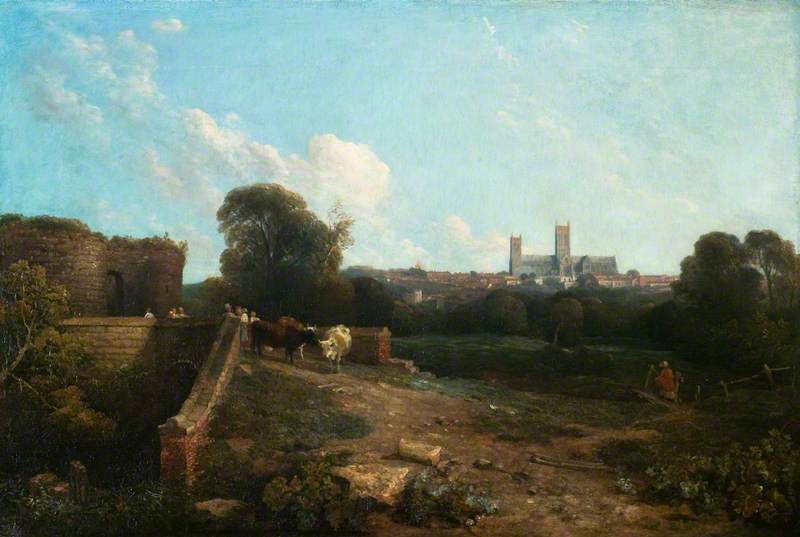 Photo credit: The Collection: Art & Archaeology in Lincolnshire (Usher Gallery)
(b Hanley [now part of Stoke-on-Trent], Staffordshire, 21 Jan. 1784; d London, 30 June 1849). English landscape painter of Dutch extraction. From 1802 to 1806 he was apprenticed to the engraver, miniaturist, and painter John Raphael Smith (1752–1812), and he later studied at the Royal Academy, had advice from John Varley, and frequented the house of Dr Monro. Although he painted in oils a good deal, he achieved little success in this field and is best known as one of the finest watercolourists of his generation. His only journey abroad was a short visit to Normandy in 1828, and almost all his work is devoted to the English countryside. He is particularly associated with views of the area around Lincoln (where his wife's parents lived), in which he often uses broad washes of colour somewhat in the manner of Cotman.
Read more
De Wint loved painting—he said 'Mine is a beautiful profession'—and was popular as a teacher.
Text source: The Oxford Dictionary of Art and Artists (Oxford University Press)