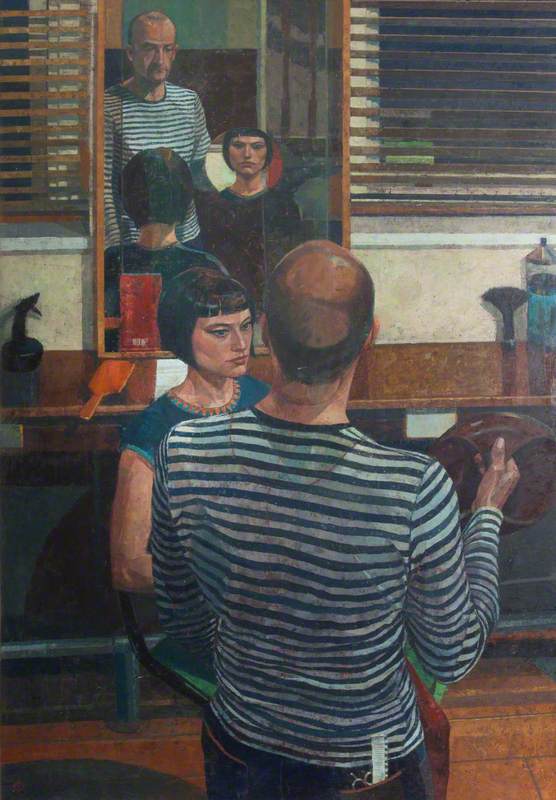 © the artist. Photo credit: Girton College, University of Cambridge
Painter, draughtsman and teacher, born in Tehran, Persia (his second name is an abbreviation of the full Persian version). He described himself as "wilfully independent", and was a serious artist who tackled a wide range of subjects without regard to fashion. Dai was brought to England aged six and was largely abandoned by his parents, being sent to boarding schools and uncongenial foster parents. He described his secondary school as "a hermetically sealed society based on physical and psychological violence." Dai studied at Bournemouth School of Art and Design, graduating to the Royal Academy Schools where his teachers included Peter Greenham, Norman Blamey, Roderic Barrett, Lawrence Gowing, Victor Pasmore, William Scott and Leonard Rosoman.
Read more
He was invited back to teach drawing under Leonard McComb and insisted that "Drawing reveals the way an artist thinks. It is the means by which one makes visual relationships." Dai's solo show at Petley Fine Art in 2005 was accompanied by a well-illustrated catalogue with a perceptive introduction by Roger Berthoud. Dai lived near Bath, Somerset.
Text source: 'Artists in Britain Since 1945' by David Buckman (Art Dictionaries Ltd, part of Sansom & Company)