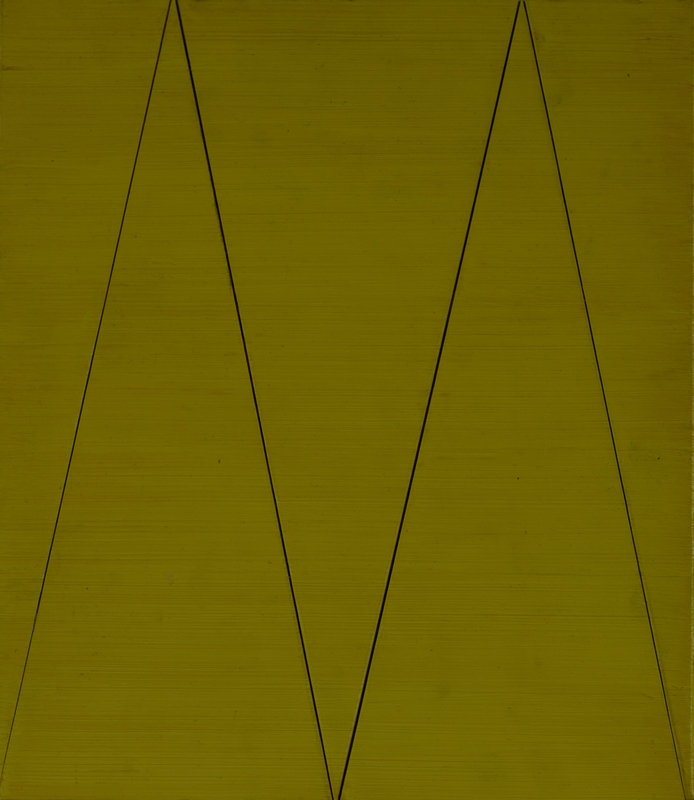 © the artist. Photo credit: Douglas Atfield
Artist in a range of media and teacher, born in Derby, who settled in Matlock, Derbyshire. He studied at Derby and District College of Art, 1959–63, under Keith Richardson-Jones, then at Manchester College of Art and Design, 1963–4. From 1964 held a number of teaching posts, from 1983–93 being senior lecturer, art and art education, at Derbyshire College of Higher Education/University of Derby, then becoming a freelance artist, lecturer, writer and consultant in art education full-time. In 1995 Ainley said that his work had been concerned "with equivalents of processes of growth and change reflected in the 1960s in biomorphic images and in the 1970s in systems paintings related to the 'life game' of the mathematician John Horton Conway.
Read more
More recent work has been gestural in character, embracing earlier interests and an exploration of perceptual responses to experience." Was at various times a member of Midland and Derby Groups and of National Society for Education in Art and Design. Had a series of solo shows including Ikon Gallery, Birmingham, 1966; St Michael's Gallery, Derby, 1971; and Derbyshire College of Higher Education, 1991. Among later ones were The Quarrying Series at National Stone Centre, 1997; Landscape Issues and Landscapes: Out of Sight?, Wirksworth Festival, 2002 and 2003; and Paintings from a Cultural Landscape, Banks' Mill Studios, Derby, 2003. Ainley was shortlisted for The Vickers Award in 2001 and his painting Landscape Issues: Dark Prospect won first prize at the Derby City Open Exhibition, 2004. Lincolnshire & Humberside Arts Association; Trent University, Nottingham; and private collections hold examples.
Text source: 'Artists in Britain Since 1945' by David Buckman (Art Dictionaries Ltd, part of Sansom & Company)