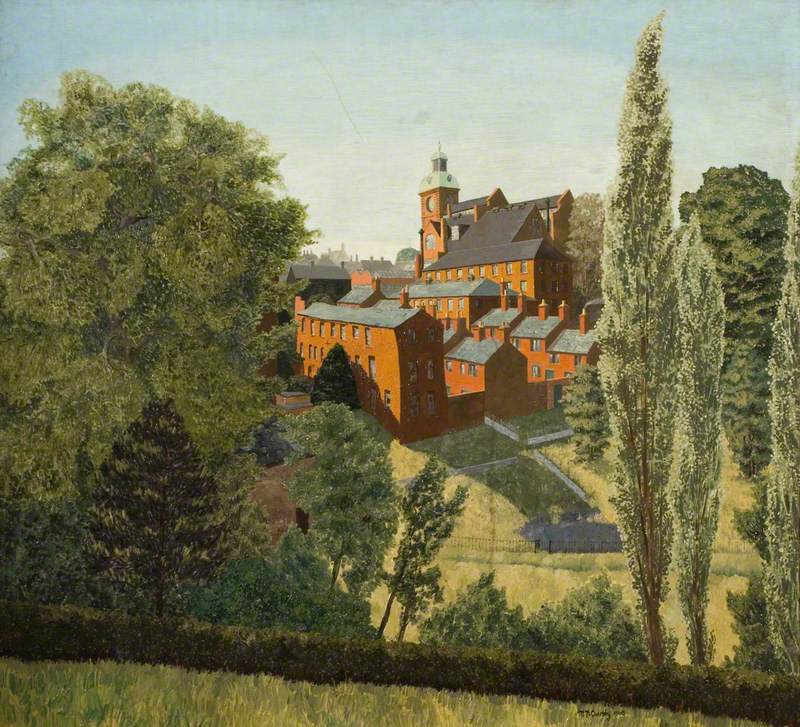 © the copyright holder. Photo credit: Staffordshire Moorlands District Council
In seventeenth-century Holland, market places were a popular subject in a country where agriculture and fishing were of the greatest economic importance. If the sea can be a workplace, the hard but picturesque lives of fishermen and women have long been popular.
Read more
The dramatic potential of industry was celebrated in Joseph Wright of Derby's Iron Forge of 1772 and in de Loutherbourg's Coalbrookdale by Night. Industrialists commissioned J. W. Carmichael to record their coal pits in North East England, but a rare and realistic account of workers and their factories is Eye Crowe's The Dinner Hour, Wigan of 1874. A comprehensive account of factory and farm work was made through the war artists' schemes of the First and Second World Wars.