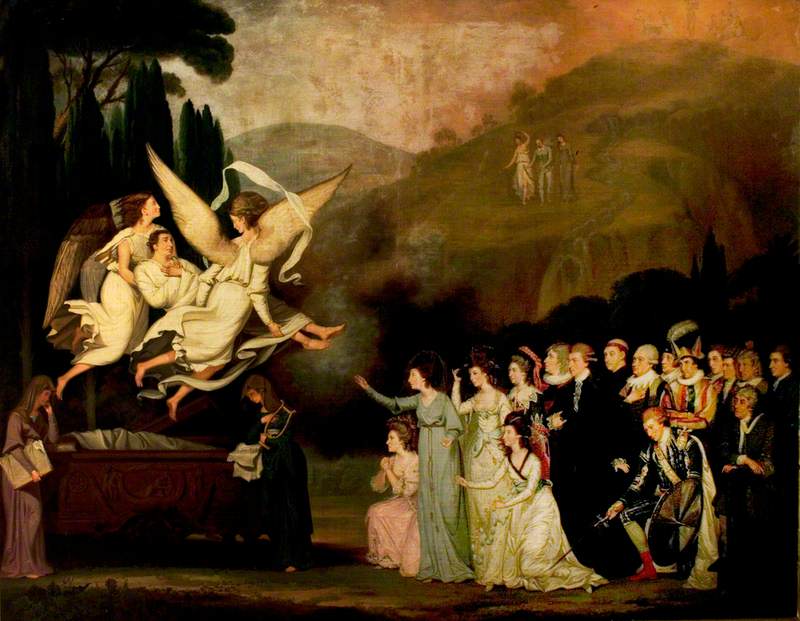 Photo credit: Royal Shakespeare Company Collection
Angels are the messengers of God, intermediaries between Heaven and Earth, guiding and protecting human beings. They usually have bird-like wings, circular haloes and robes. They can have specific tasks: perhaps most importantly, the Archangel Gabriel announced to the Virgin Mary that she would give birth to Jesus. Angels also appear as decorative figures in scenes of heaven, and are often shown as winged infants, similar to Cupids and putti who are messengers or companions of Venus, the goddess of love.
Read more
Satan and his demons, on the other hand, are fallen angels who tempt mankind into evil and accompany the souls of sinners to hell. They are usually black, with wings, horns and a tail, carrying a spear or fork.