Art UK's national initiative Masterpieces in Schools began in Wales last month when a very special loan took place, supported by the National Library of Wales.
A maquette of the Tryweryn Monument by Welsh sculptor John Meirion Morris was brought from the National Library of Wales in Aberystwyth and exhibited to all pupils at Ysgol Bro Tryweryn and Ysgol Ffridd y Llyn, which are situated in Gwynedd on the borders of Snowdonia. These small rural schools are very near a significant location in the history of Wales, the Tryweryn Valley.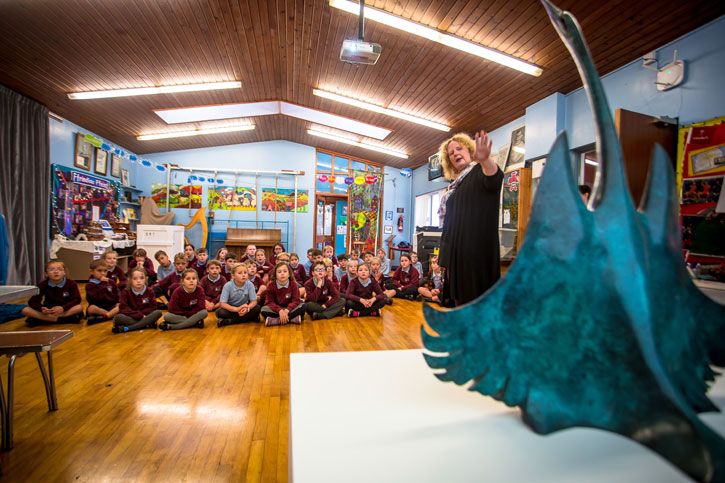 In 1955 it was announced that the Tryweryn Valley would be flooded to create a reservoir in order to provide drinking water for the city of Liverpool. The decision meant the sacrifice of the small Welsh-speaking community of Capel Celyn which was based in the valley. Seventy-three people were to lose their homes, alongside their school, chapel and post office. The decision was hugely controversial, with heartfelt protests staged in a desperate fight to save the village. But by 1965 the reservoir was complete, Capel Celyn flooded and lost in the process.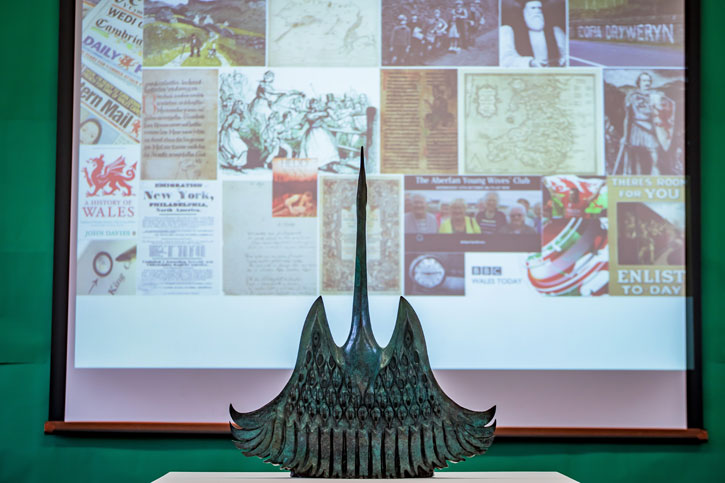 This significant moment in Welsh history continues to have both local and national impact, with some arguing that the decision would change the political landscape of Wales forever. It became a source of inspiration for arguably the most famous piece of Welsh graffiti 'Cofiwch Dryweryn' ('Remember Tryweryn') which has seen tributes pop up across Wales since its first appearance in Llanrhystud, near Aberystwyth in the 1960s, recently receiving charity protection and acknowledged by many as an enduring symbol of Welsh national pride.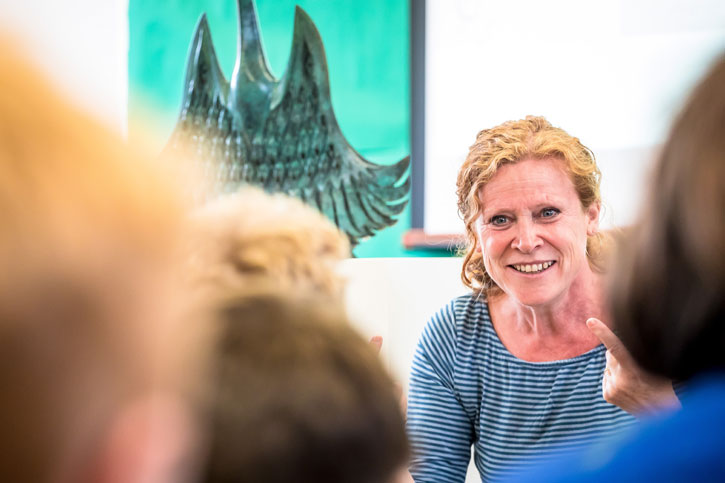 The sculpture which was brought to the schools for the day was originally created by the artist as a 'sketch' for a large permanent memorial which was intended to be built on the shores of Llyn Celyn. The bird-like shape was designed to soar 28 feet above the surface of the lake, the 73 villagers who lost their homes and community immortalised on its wings. Although never erected, the statue, with its connection to this significant moment in Welsh history, continues to stimulate local and national discussion.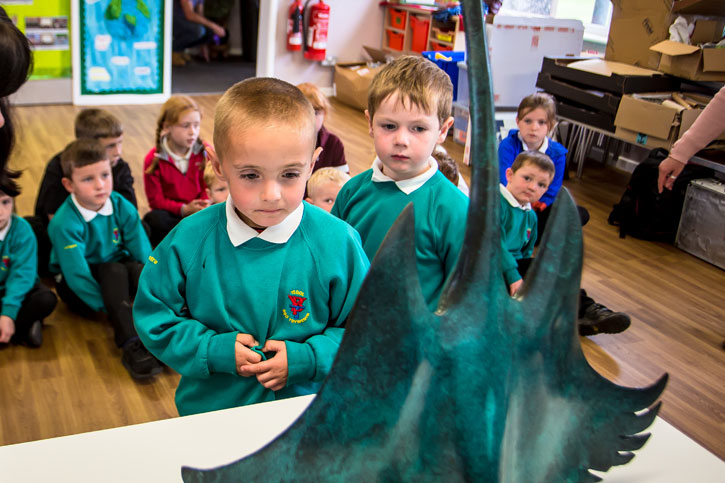 After a morning viewing for all students, older pupils from both schools joined Art UK and the Library's team of staff for a special hands-on workshop, led by experienced local artist Iola Edwards, daughter of the sculptor John Meirion Morris. Pupils were able to explore the history of their community through the library's immense archive of documentary images and footage of the Tryweryn Valley before its drowning, helping them to understand the masterpiece within its wider historical context.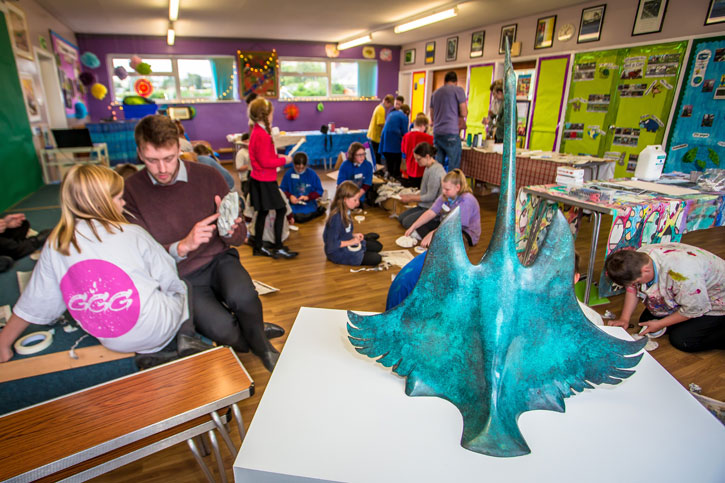 Pupils spent the day exploring the theme of protest in the presence of John Meirion Morris's maquette, trying their hand at sculpture, collage and screen printing. Their work was brought together by Iola Edwards in a commemorative artwork which now takes centre stage in the school hall.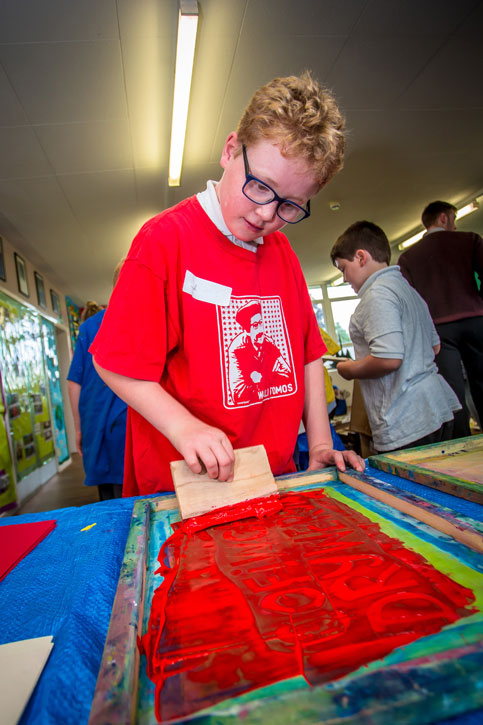 Pedr ap Llwyd, Chief Executive and Librarian of the National Library of Wales said:
'This small sculpture by John Meirion Morris, the Tryweryn Memorial statue, is among the thousands of treasures at the National Library of Wales that can offer children and young people access to the history, culture and heritage of Wales. This is a piece of real significance, not only within the context of drowning Capel Celyn village, but its impact on our history and development as Welsh people. The workshop at Ysgol Bro Tryweryn is an example of how the collections of the National Library of Wales can be used to stimulate creative work and inspire young people to learn and develop new skills.'
Laura Woodfield, Learning and Engagement Manager at Art UK