For Art UK's 'Being...' series, we take a look at a day in the life of a professional working in the arts, heritage or museum sector.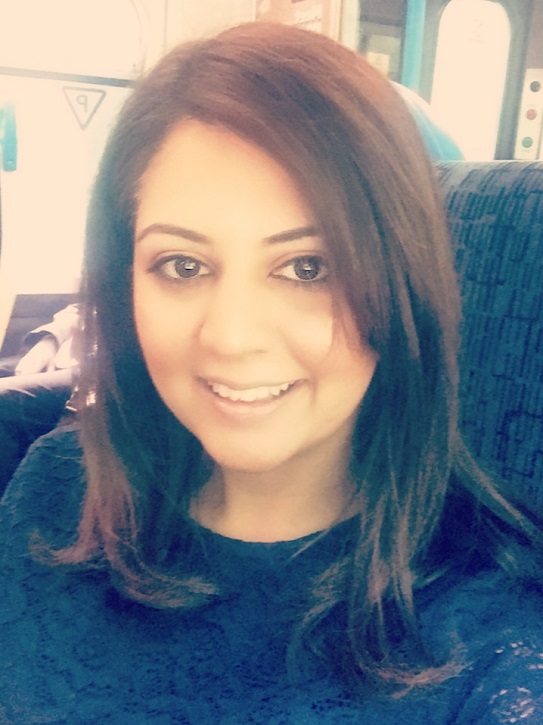 What's your role?
As the Head of Collection, Loans and Programming for Paintings in Hospitals, my primary focus is on the delivery of the charity's objective: to use our art collection to inspire and support better health and wellbeing. This achieved through our loans and engagement programme as well as through projects with museum partners such as 'Rooted in the Landscape', our recent exhibition and symposium in partnership with the Arts Council Collection. We lend our art collection to over 170 health or social care partners (from hospitals and care homes to homeless shelters). I manage nine members of the charity and am responsible for up to 30 volunteers. My key objectives revolve around making sure the team are happy and achieving, as well as developing, caring for and interpreting the collection, ensuring 70% of the collection is on public display, and developing and renewing partnerships for the charity.
What's your morning routine?
Every morning I'm woken up by my very active two-year-old! Typically, this will be before 7am. He's usually so excited – his positivity and enthusiasm set me up for my day! Next, we'll start getting ready. On my dressing table, alongside photographs of my dad (super important as he's truly an inspiration), I have a framed poster of Dayanita Singh's 2001 exhibition 'I am as I am' at Ikon Gallery, Birmingham. I picked up the poster whilst I was doing my MA in Museum Studies at Leicester University. The image and the title of the exhibition really capture how I feel about my life!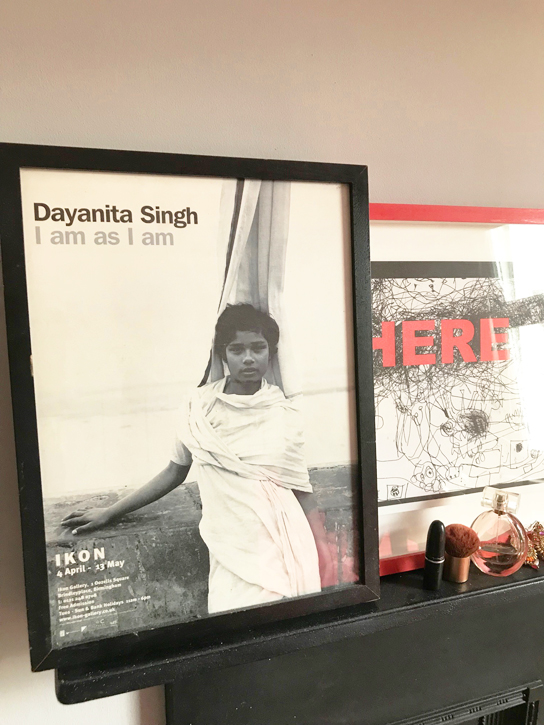 What's your journey to work like?
After dropping my son off at nursery, I get the train into London Bridge. I spend my train journey checking my work emails, watching iPlayer and eating my breakfast (I aim to be healthy by having fruit but occasionally sneak in a croissant). I like to flick between things on iPlayer so am currently between 'Mandela: Long Walk to Freedom' and 'Whoever Heard of a Black Artist? Britain's Hidden Art History'. Both make me cry a little, so I have to find a seat in a corner! Once I'm at London Bridge, I buy a filter coffee and walk to the Menier Chocolate Factory where I work – passing the Shard, Guys Hospital, The Old Operating Theatre Museum and Borough Market.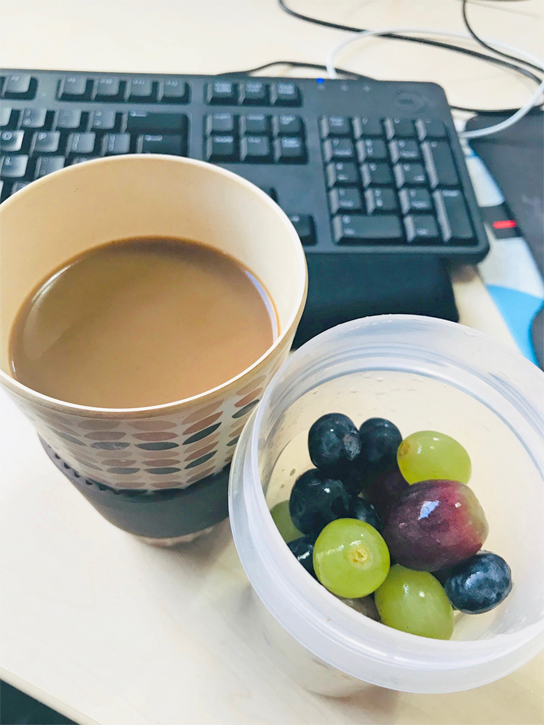 What's a typical morning at work for you?
I work compressed hours, so I do my full-time hours across four days instead of five. Typically I start at 9am and finish around 7.30pm. My work week starts with a management meeting with Paintings in Hospitals' Director which is usually for a couple of hours. Following that, I will respond to emails, deal with urgent issues, and log in to our collection database to review my dashboard which gives a quick overview of how we're doing. On an average day, I receive around 30 emails, which can include escalated loan queries from the National Loans Coordinator, updates about on-going collection care or documentation from the Collection Coordinator or Collection Technician, responses to questions from project partners, invites from galleries to openings and e-updates/news from various networks I'm part of, such as Museum Detox, GEM, UK Registrars Group, Association of Art Museum Curators and Touring Exhibitions Group.
I tend to focus on operational activity in the mornings such as approving or commenting on artwork lists for loan, approving interpretation texts, giving direction on loan partnerships/loan renewals, checking artworks for conservation/re-framing and reviewing engagement activity plans.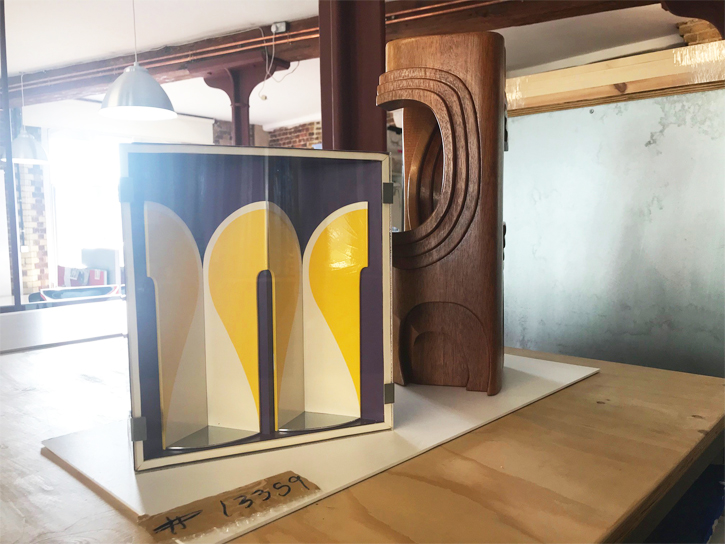 What's for lunch?
As I manage a national programme, I'm usually out of the office one day of the week for meetings with loan or project partners: usually in locations where we have our showcase displays – York, Birmingham, Cardiff, Bristol, Derby and Bury St Edmunds. If I'm not out, I'll make lunch in the office and eat with the team. I love our lunchtime banter: it often involves learning interesting facts and lots of laughing!

What's a typical afternoon like?
In the afternoons, I tend to get my head down and focus on strategic bits of work. This week I'm reviewing our Loan Agreements, adding comments for our annual financial audit/impact report, setting team KPIs for 2019, writing project plans, updating our volunteer policy/handbook, and commenting on funding applications.
Spread throughout the day are calls from Loans Coordinators. Depending on the day/week I have regular one-to-ones the National Loans Coordinator and other members of the Loans Team, as well as meetings with the Development and MarComms Team.
What do you do after work?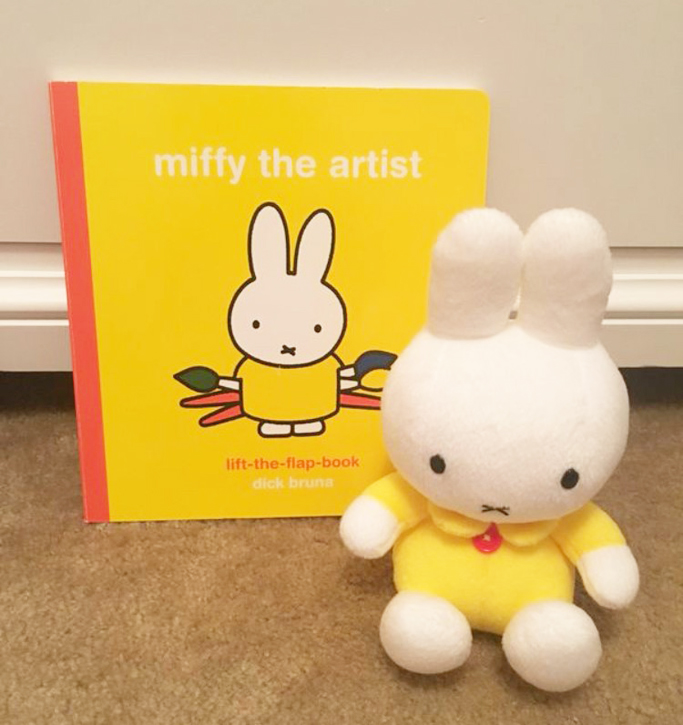 If I'm not meeting a friend for dinner or going to an exhibition opening, I usually get home by 9pm and on my way back from the station will call my mum to see how her day was. If I get back early, I'll read my son his favourite book before he goes to bed (Miffy the Artist or Daisy Goes to the Museum – clearly he's not influenced by me!). I usually check my Twitter and Facebook at the end of the day. I'll then have dinner and head to bed for 11pm.
Amisha Karia, Head of Collection, Loans and Programming for Paintings in Hospitals
Do you work in the arts, heritage or museum sector? Would you be kind enough to share an example of your working day for our 'Being...' series? Please get in touch with Art UK at pitches@artuk.org as we'd love to hear from you.