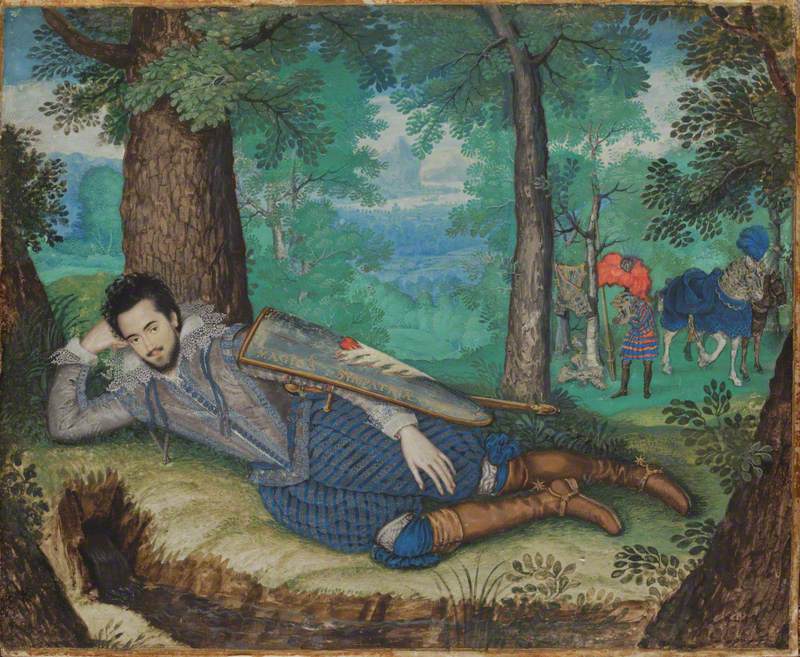 Photo credit: National Trust Images
(b ?Rouen, c.1565; bur. London, 2 Oct. 1617). English miniaturist of French origin, the son of a refugee Huguenot goldsmith who settled in England in about 1568. Although he was naturalized in 1606, he always considered himself French and his command of written English was shaky. He trained under Hilliard (whose main rival he later became) and by 1590 was established in his own practice. Hilliard continued to receive royal favour under James I, but Oliver was made limner to the Queen, Anne of Denmark, in 1604, and he was also patronized by Henry, Prince of Wales, and his circle. His style was more naturalistic than Hilliard's, using light and shade to obtain modelling and generally dispensing with the emblematic trappings so beloved of the Elizabethan age.
Read more
In 1596 he is documented in Venice, and unlike Hilliard he produced copies of Renaissance pictures in miniature. Contemporary sources indicate that he probably also painted life-size portraits, and he has been proposed as the author of some of the pictures more usually attributed to William Larkin. His son, Peter Oliver (?1594–1647), was also a miniaturist; he began as a portraitist but from the 1620s specialized in miniature copies after the Old Masters.
Text source: The Oxford Dictionary of Art and Artists (Oxford University Press)