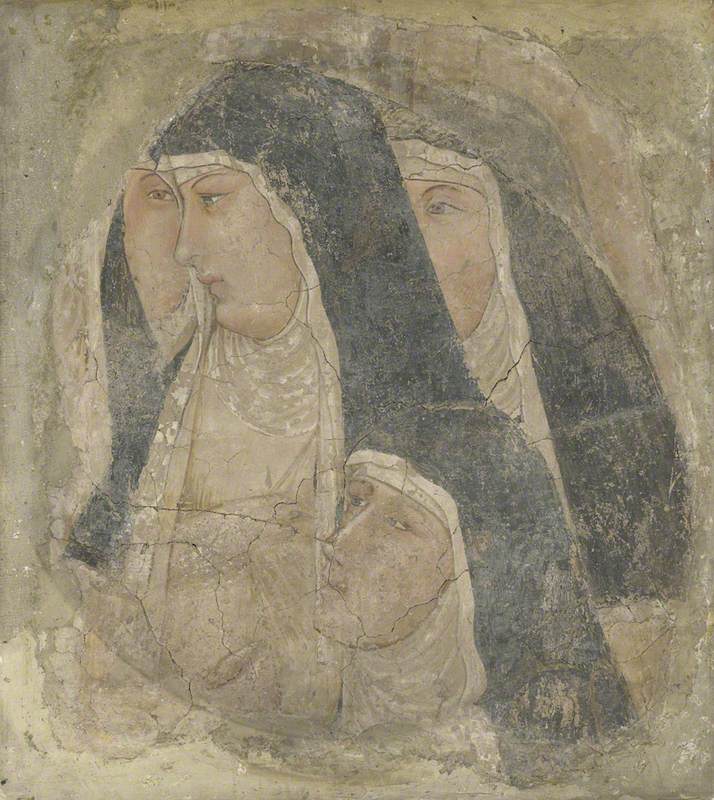 Photo credit: The National Gallery, London
Ambrogio Lorenzetti and Pietro Lorenzetti.
Read more
Sienese painters, brothers. They were among the outstanding Italian artists of their time, but their lives are poorly documented—it is possible that both died in the Black Death of 1348. Pietro is usually said to have been the elder brother, but the evidence is not conclusive. His first dated work is a polyptych of the Virgin and Child with Saints (1320) in the Pieve di S. Maria at Arezzo; Ambrogio's earliest reliably attributed work is of a year earlier—a Virgin and Child for a church at Vico l'Abate (Museo Diocesano, Florence). Apart from collaborating in a cycle on the life of Mary, which they painted in fresco on the façade of Siena's public hospital in 1335 (now lost), the brothers worked independently. They shared a certain affinity of style, however, the weightiness of their figures showing the influence of Giotto and clearly setting them apart from the elegance of their greatest Sienese contemporary, Simone Martini. Ambrogio was the more innovative of the brothers, and his greatest work, the fresco series Good and Bad Government in the Palazzo Pubblico in Siena (1338–9), is one of the most remarkable achievements in 14th-century Italian art. In it he broke new ground in the naturalistic painting of landscape and townscape, and the talkative crowds of figures show he was an acute observer of his fellow men. Ambrogio's other dated work includes altarpieces of the Presentation in the Temple (1337–42, Uffizi, Florence) and the Annunciation (1344, Pinacoteca, Siena). Pietro's work is noted for its emotional expressiveness, his fresco of the Descent from the Cross in the Lower Church of S. Francesco at Assisi having remarkable pathos and dramatic power. The extent and the date of Pietro's contribution at Assisi are matters of controversy, but his other work includes dated altarpieces of the Virgin and Child Enthroned (1340, Uffizi) and the Birth of the Virgin (1342, Cathedral Mus., Siena).
Text source: The Oxford Dictionary of Art and Artists (Oxford University Press)