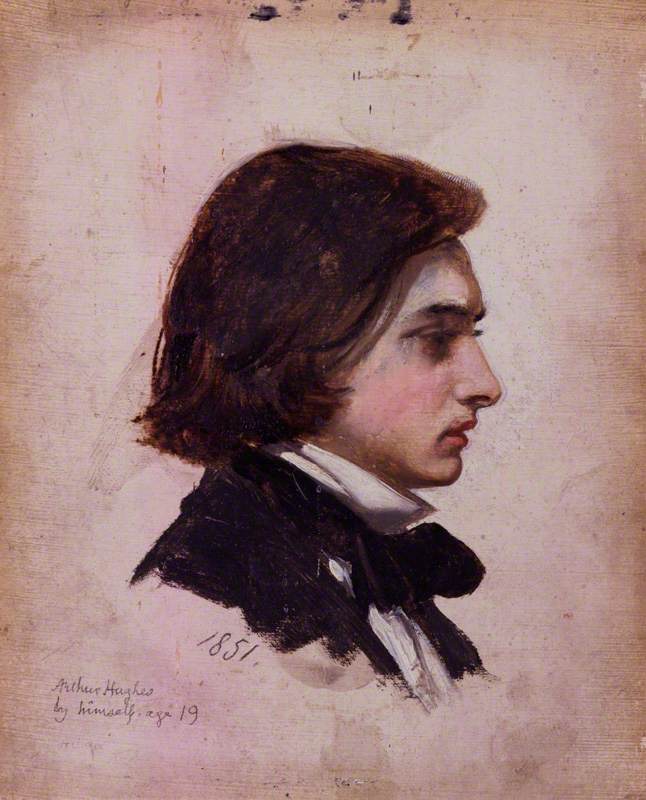 Photo credit: National Portrait Gallery, London
(b London, 27 Jan. 1832; d Kew, Surrey [now in Greater London], 22 Dec. 1915). English painter and illustrator. In the 1850s he was one of the most distinguished of the Pre-Raphaelite sympathizers, remarkable for his lyrical delicacy of colour and drawing. Two paintings are particularly well known: April Love (1856, Tate, London), which Ruskin called 'exquisite in every way', and The Long Engagement (1859, City AG, Birmingham).
Read more
After about 1870, however, his work declined in quality, although he did some good book illustrations. He was much liked by his fellow artists, but he was very modest in character and in later life he lived in suburban obscurity.
Text source: The Oxford Dictionary of Art and Artists (Oxford University Press)