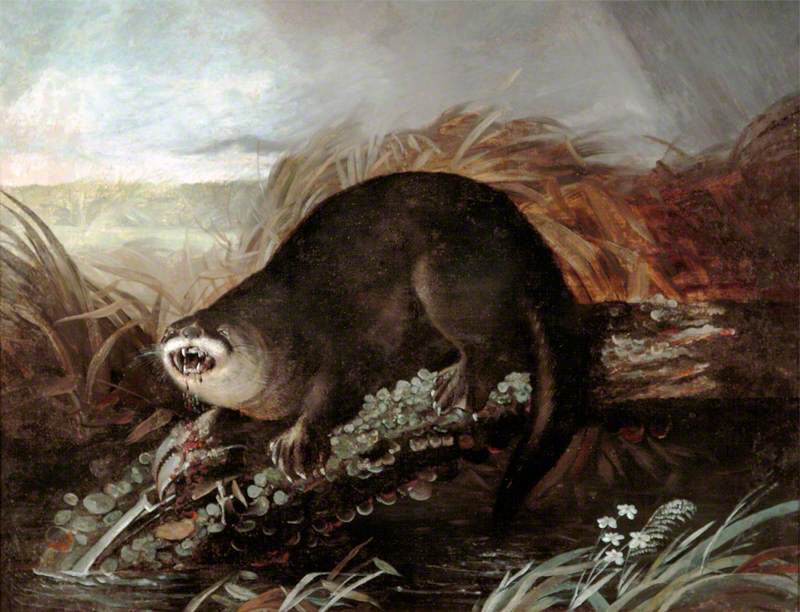 Photo credit: University of Liverpool
(b Les Cayes, 26 Apr. 1785; d New York, 27 Jan. 1851). American painter-naturalist. Born in the French colony of Saint-Domingue (now Haiti), the illegitimate son of a chambermaid and a French sea captain, he was brought up in France and received instruction in drawing from J. -L. David. He moved to the USA in 1803 to avoid conscription in Napoleon's army and lived as a naturalist, hunter, and taxidermist, also earning some money as a portraitist and drawing master. His combined interests in art and ornithology grew into a plan to make a complete pictorial record of all the bird species of North America. Unable to find a publisher in America, Audubon spent three years in England (1826–9) and found an engraver and publisher in the London firm of Robert Havell and Son.
Read more
The Birds of America, from Original Drawings, with 435 Plates Showing 1,065 Figures appeared in four volumes of hand-tinted aquatints (1827–38) and now ranks among the most famous and prized books of the world. It was followed by The Viviparous Quadrupeds of America (1845–8), which was completed by his son John Woodhouse Audubon (1812–62) after the master's sight failed in 1846. His other son, Victor Gifford Audubon (1809–60), also assisted his father. Many of Audubon's original drawings are in the New-York Historical Society. See also Bewick.
Text source: The Oxford Dictionary of Art and Artists (Oxford University Press)