We like to think of the twenty-first century as an era more interconnected and globalised than ever before, yet migration, movement and cultural exchange have all been at work for longer than we can imagine. A particular handful of artists prove the power that cultural influences can have upon artwork. These four artists all have wildly differing signatures and watermarks; yet all share the common thread of East Asian heritage, as well as the experience of both the traditions of their home and the impact of their travels abroad shaping their lives and their works.
Takanori Oguiss
Born in 1901 in Japan, Takanori Ogisu studied in Tokyo and moved to Paris in 1927, where he renamed himself Oguiss, restyling himself to assimilate to the environment he fell in love with and would come to base his life's work upon. Oguiss quickly became part of the bohemian artistic fabric of 1920s Paris, where he moved with grace among the artists and intellectuals of Montmartre, crafting his art around both the hidden corners and bold cityscapes of the capital.
Oguiss was typically an expressionist painter, yet the simplicity of his interpretation of everyday Parisian life was exemplified in his broad strokes and lack of inclusion of human figures into the foreground of the quotidian scenes he deftly depicted. 'If the picture has an empty space, the painter feels inclined to fill it up with people,' he once complained, and he stayed true to his word by focusing on the character and architecture of Paris, rather than its inhabitants.
Tseng Yuho
'Formidable' and 'a force to be reckoned with' are phrases that come to mind when thinking of not just Tseng Yuho's artwork, but the artist herself. Born in Beijing in 1925, Tseng's life reads almost as an epic novel; from learning her craft alongside an imperial prince to her whirlwind romance with a German art collector that would lead her halfway round the world, not to mention her authoring of the landmark text Chinese Calligraphy that would be used in international diplomacy when Nixon presented a copy to Mao in China in 1972.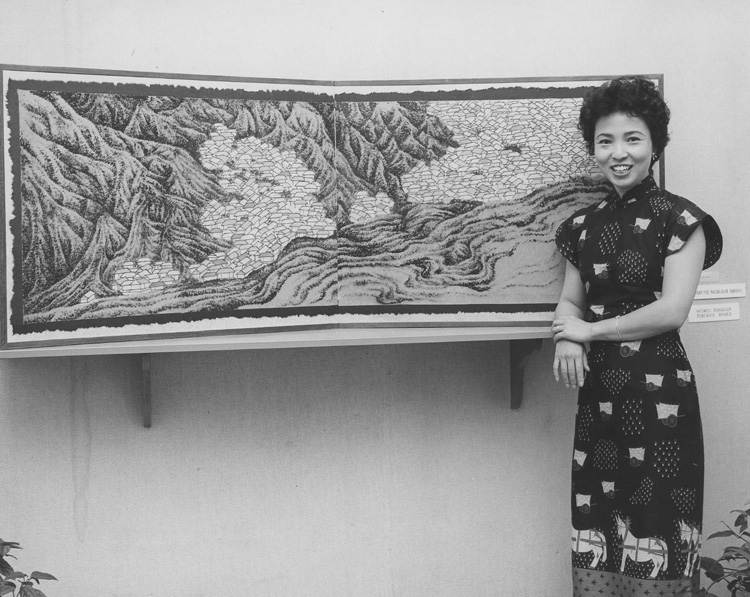 Tseng's work is the very essence of Chinese lyricism and beauty, embodied by her signature technique of dsui ha; inspired by a traditional Chinese painting mounting technique that involves the intricate collage of thin papers to create multilayered, multitextured works. Natural motifs such as the landscape, flora and fauna take on an almost effervescent, dreamlike quality in her work, sometimes accompanied by Chinese calligraphy.
It was this affinity and love for her homeland that would run through Tseng's work her whole life, even after her marriage to German-American Gustav Ecke, their travels through Europe in the 1950s, and their eventual settling in Hawaii, combined with her adoption of the name Betty Ecke. Art dealer Michael Goedhuis, whose gallery hosted an exhibition of Tseng's work, calls this marriage 'the meeting of two titanic intellects', with both minds fascinated by Chinese art and history.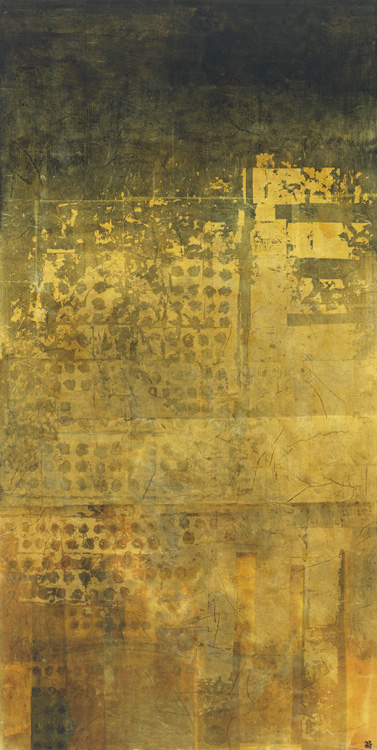 Despite absorbing Western ideals and techniques, 'she found ways to bring the tradition back into her painting,' as Sati Chock of the Honolulu Museum tells me. It is Chock, now based at the museum with which Tseng had a close relationship, who describes the artist as a 'strong, regal figure... passionate about Chinese art and culture.' Breaking boundaries both aesthetically through her artwork and culturally through her international success as a Chinese female artist, Tseng stood out where many were overlooked. 'She devoted her life to teaching the Western world about China,' Chock says. 'This was as much a part of her legacy as her own artwork was.'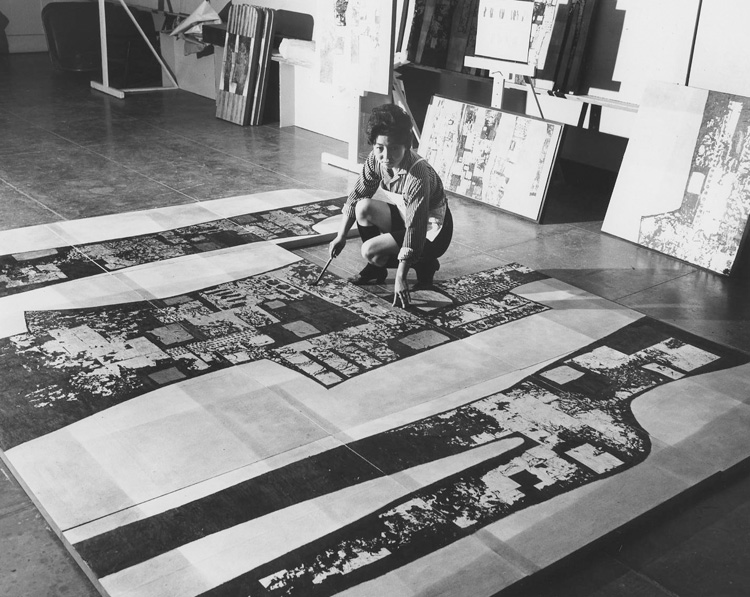 Joe Fan
Joe Fan is somewhat reluctant to speak about his vibrant, expressive work, yet the Hong Kong-born artist isn't shy and retiring when it comes to elaborating on his favorite medium. 'My ambition in art is to become as good a painter as I possible can, nationality doesn't concern me,' he says. In fact, it seems that Fan prefers for his artwork to speak for itself, to be interpreted without bias or backstory.
Born in 1962, Fan moved to Scotland to pursue fine art in the late 1970s, and has lived and worked in Aberdeen since, bar a brief spell in Paris. His vivid Scottish landscapes you see here, commissioned during his time as a student, burn bright with the use of oil paint, which he finds more flexible when creating his works. Yet these intricate milieux are not real; for Fan, they are borne of his imagination and finessed through his interest in early Renaissance art. He simply says that 'drawing and decorative sensibility are the main focuses in my works,' leaving it up to us to decide what the rest is, or what it could be.
On Kawara
On Kawara was alive for 29,771 days between 1932 and 2014. That may seem like a strange way to measure one's life, but for Kawara, it was the only way. His idiosyncratic way of looking at time, and our relation to it, formed the basis of his work and would propel him to the fore of conceptual art as we look at it today.
Born in Tokyo, and rising to prominence through his satirical depictions of Japan in the post-war period, it was in the 1960s that Kawara would experience his own bildungsroman of sorts. He had noted that the experience of war, and the bombings of Hiroshima and Nagasaki in 1945 had rendered him traumatised and full of doubt about 'everything.' In 1966, Kawara started his seminal Today series.
The Today series came to include nearly 3,000 paintings over the span of six decades, in over 100 cities around the world. The monochromatic lettering and background created with a traditional Japanese lacquer technique comprising up to 17 layers, was coupled with a newspaper clipping from that day and city to create each piece. Kawara followed strict protocol in their creation; if the paintings were not finished on the day they were started and intended to depict, they would be destroyed.
Today, and other examples of Kawara's work such as Title and One Million Years play with similar concepts surrounding dates; stripped of personality and focusing more on temporality and language. The artist himself was incredibly secretive, often refusing to give interviews and adopting the habit of giving his age as the number of days he had been alive. Yet it is possible to see character and identity in repetitive works such as the Today series. As Kasper Konig, a friend of Kawara's, puts it, 'For me, it's a huge difference which date paintings. They are not alike at all. Some of them are very emotional, very beautiful. A day is very different for each person.' And so in leaving us to decide the meaning of the date he presents, Kawara offers us an opportunity to explore time, and our place within it.
Suyin Haynes, writer