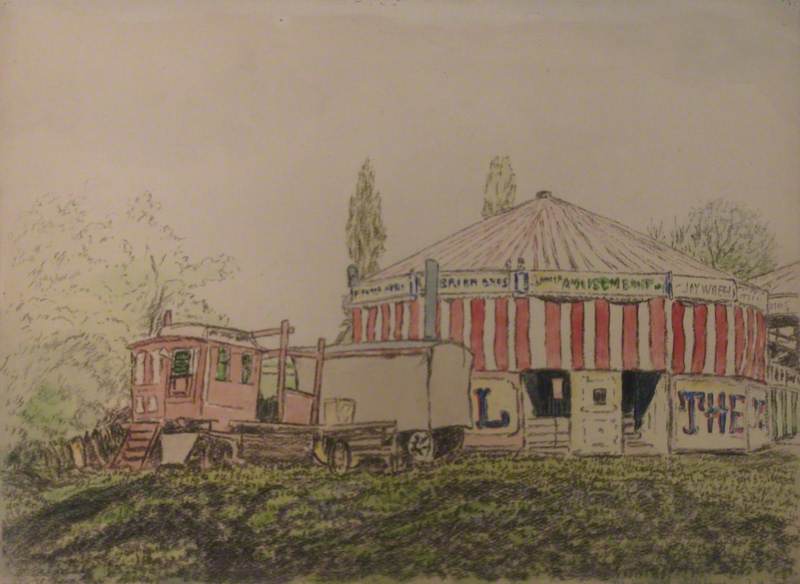 Photo credit: Southampton City Art Gallery
John Doman Turner was a deaf British artist, born in Brixton, Lambeth. He worked as a stockbroker's clerk in London.
Read more
After being introduced by art critic Frank Rutter, who described Turner as 'an amateur with a remarkable gift for watercolour', he received artistic training from Spencer Gore. Between 1908 and 1913, Turner would send Gore his drawings and, in return for 5 shillings, Gore would respond with letters critiquing Turner's work.

Turner was also a pupil of Walter Sickert, after Gore recommended he attend Whistler's evening classes at Westminster School of Art in 1908.

Turner became a founder member of the Camden Town Group – 16 prolific artists that held just three exhibitions from 1911 to 1912. They aimed to reflect the realities of modern urban life in their work, and this proved to be a distinctive period in the history of British art before the First World War.

Turner later exhibited with The New English Art Club, The International Society of Sculptors, Painters & Gravers, Allied Artists' Association and the Streatham Art Society. He was a member of the London Group, but resigned as a member in 1913, possibly because he was shy and unsure of his abilities. Still, he travelled around Britain's many coastal towns, including Ilfracombe, Tenby, Eastbourne and Folkestone, sketching and painting whatever he saw.

His most adventurous works include four scrolls, each around 120 feet long, including the 'Walberswick Scroll', a dioramic view of this Suffolk village painted in 1931.
Text source: Stephen Robertson