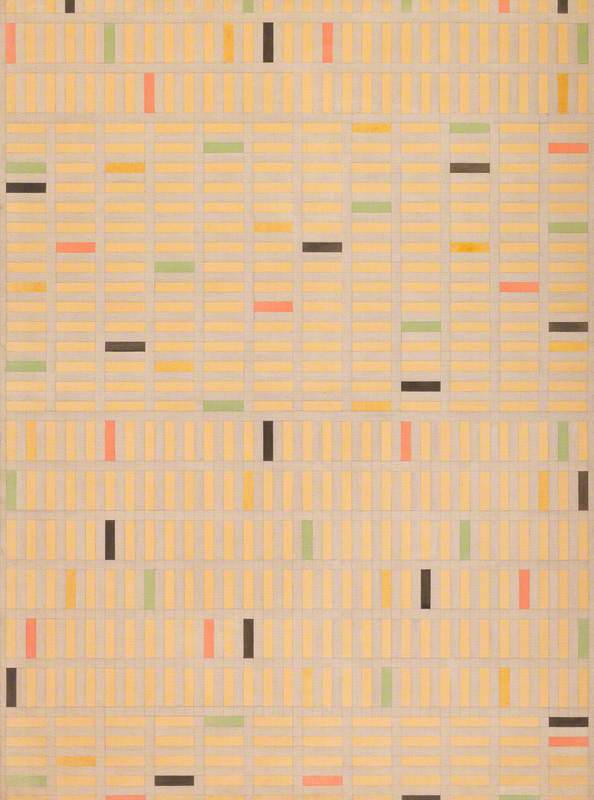 © the artist's estate. Photo credit: Government Art Collection
Painter and teacher, was born in Birkenhead, Cheshire, where he attended the Laird School of Art, 1933–7, then Camberwell School of Arts and Crafts, 1946–50, with Victor Pasmore and William Coldstream. Was married, later divorced the painter Gillian Ayres. Had first one-man show in 1954 at Gallery One in London, others following in England and abroad, including Gallery KB, Oslo, Norway; Stone Gallery in Newcastle upon Tyne; Kasmin Gallery; Hoya Gallery; and Nigel Greenwood Gallery. In 1981 shared a show with Colin Cina and Dennis Creffield at Serpentine Gallery. Showed widely in group exhibitions and won a number of prizes including first prize at John Moores Liverpool Exhibition in 1961. Taught at St Martin's School of Art and Bath Academy of Art, Corsham.
Read more
Tate Gallery, Arts Council and many other galleries in Britain and abroad hold his work. Mundy was known for his brightly coloured, often witty abstracts. Lived in London, later in Devon.
Text source: 'Artists in Britain Since 1945' by David Buckman (Art Dictionaries Ltd, part of Sansom & Company)