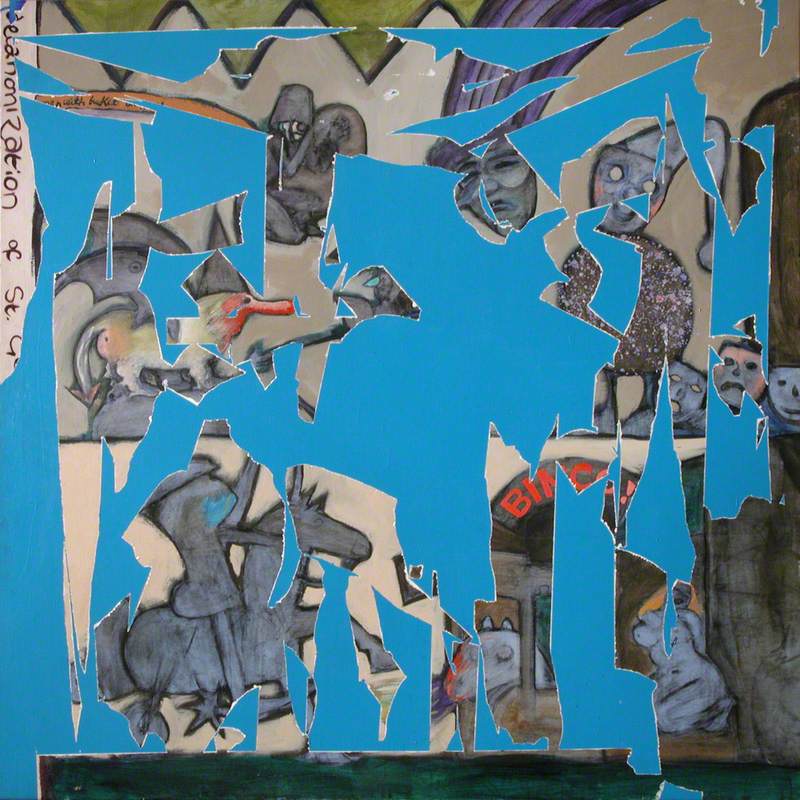 © Royal College of Art. Photo credit: Royal College of Art
Painter, printmaker and writer, born in Spilsby, Lancashire. He trained first as a journalist in New Zealand, but returned to Britain in 1958 to study painting. As he was not eligible for a grant, went back to work as a journalist after a year at the Central School of Art in 1958; was at the Central again, 1971–2; then at Royal College of Art as a mature student, 1976–9, under Peter de Francia; finally returning to the Central, 1980–2, for more printmaking studies. Notable teachers at the Central were Mervyn Peake, Cecil Collins, Keith Vaughan and Merlyn Evans. Macdonald said that he "combined landscape painting with the exploration of personal fantasy, based on an interest in mythology and Jungian psychology." He showed with RA, LG, New Contemporaries, RWS, Hull Print Biennale and elsewhere.
Read more
Solo shows included Brixton Gallery, Work-of-Art Gallery, Brunel University Gallery, New Zealand House, Portfolio Gallery in Auckland in New Zealand, Herbert Read Gallery in Canterbury and Kilvert Gallery, Clyro. Had a retrospective at Brecknock Museum, Brecon, in 1997. Among his books was the much-praised The Fifth Wind, 1989, about New Zealand and the Maoris. Victoria & Albert Museum and Ferens Art Gallery, Hull, hold his work. Worked in London and in Penpont, Brecon, Powys.
Text source: 'Artists in Britain Since 1945' by David Buckman (Art Dictionaries Ltd, part of Sansom & Company)