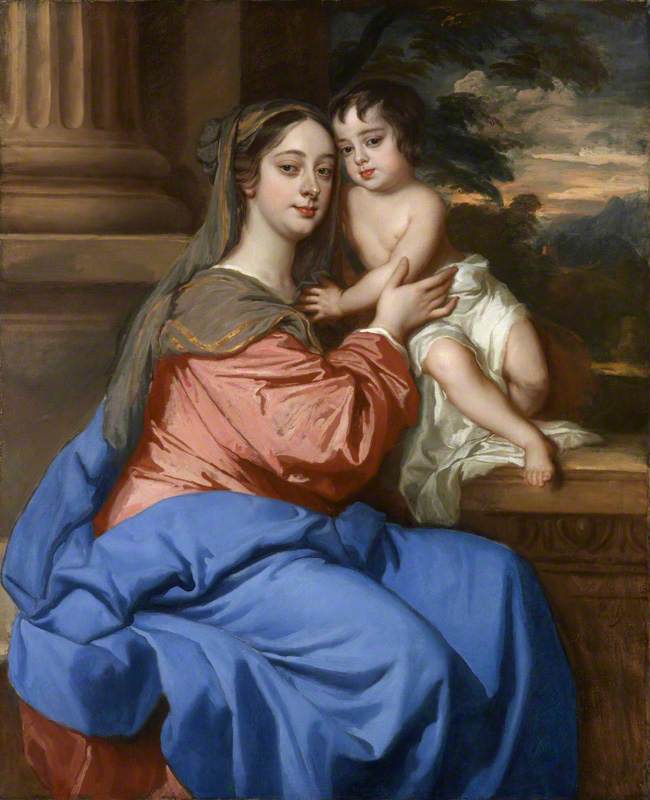 (Born Soest, Westphalia, 14 September 1618; died London, 30 November 1680). Painter of Dutch origin who spent almost all his career in England and was naturalized in 1662. His family name was originally van der Faes, and the name Lely is said to have come from a lily carved on the house in The Hague where his father was born. Lely was born in Germany (where his father, a captain of infantry, was stationed) and trained in Haarlem. He moved to England in the early 1640s (early biographers say 1641 or 1643), and although he first painted figure compositions in landscapes (Sleeping Nymphs, c.1650, Dulwich Picture Gal., London), he soon turned to the more profitable field of portraiture. Fortune shone on him, for within a few years of his arrival the best portraitists in England disappeared from the scene: van Dyck and William Dobson died in 1641 and 1646 respectively, and Cornelius Johnson returned to Holland in 1643.
Read more
In 1654 he was described as 'the best artist in England'. Lely portrayed Charles I and his children, Oliver Cromwell and his son Richard, and other leading figures of the Interregnum, but he is associated chiefly with the Restoration court of Charles II. He was made principal painter to the king in 1661 and enjoyed a lavish lifestyle, described in the Diary of Samuel Pepys, who called him 'a mighty proud man, and full of state'. With the aid of a team of assistants he maintained an enormous output, and his fleshy, sleepy beauties clad in exquisite silks and his bewigged courtiers have created the popular image of Restoration England.

Van Dyck was the strongest influence on his style, but Lely was more earthy and less refined. Much of his work is repetitive (it is sometimes hard to tell sitters apart), but he was a fluent and lively colourist and had a gift for impressive composition. He completely dominated English painting in his time, and his tradition of society portraiture, developed by Kneller and Richardson, endured well into the 18th century until it was challenged by Hogarth. Lely was a notable connoisseur and amassed one of the finest collections of Old Master drawings ever assembled; it was sold after his death.
Text source: The Oxford Dictionary of Art and Artists (Oxford University Press)