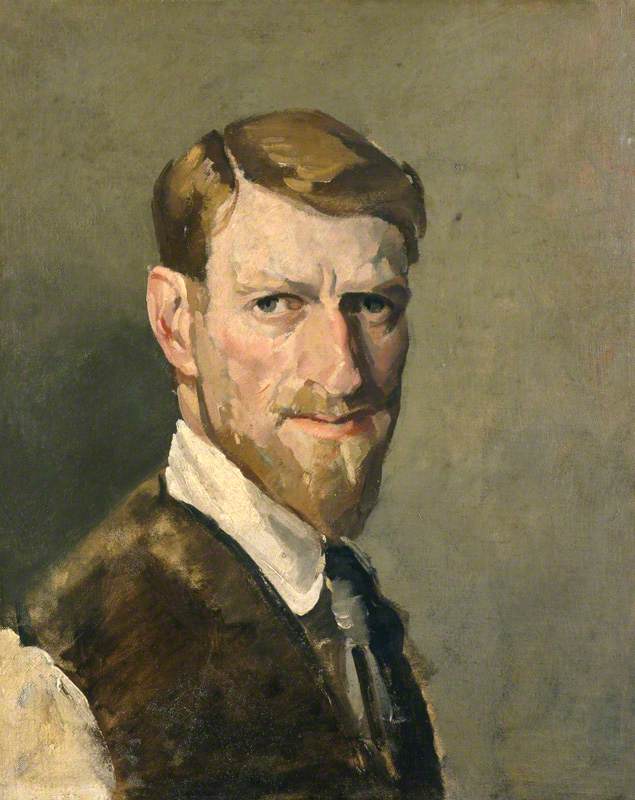 © the copyright holder. Photo credit: National Portrait Gallery, London
Painter and teacher, born in Southport, Lancashire. At first he worked as a house painter and studied art part-time until he won a scholarship to the Royal College of Art and in 1898 a British Institution Prize which took him to Paris. Returning to London he illustrated and taught at Lambeth School of Art. Showed widely, including RA, Leicester Galleries, RWS and NEAC as a member of both, Fine Art Society and elsewhere. Also showed solo at Leicester Galleries, and at Barbizon House. In World War I was an Official War Artist; painted murals for Queen Mary's Dolls' House, Windsor; also did decorations for the liner Queen Mary. Was elected RA in 1925 and Keeper, 1945–9. Connard was a painter of many facets, as his holding in the Tate Gallery shows.
Read more
Died at Twickenham, Middlesex.
Text source: 'Artists in Britain Since 1945' by David Buckman (Art Dictionaries Ltd, part of Sansom & Company)