The Superpower of Looking ® is an innovative and inclusive programme that seeks to transform the visual literacy skills of primary school children across the UK, taking the world of art and images as its starting point. Using a set of free KS2 / CfE Second Level teaching resources, children will gain an essential superpower: the ability to really 'see' – to critically observe, analyse, question, interpret, and empathise. Children will become visually literate in the image-dominated world around them.
The resource is designed to harness the power of digital learning, demonstrate the techniques of visual literacy, and provide children with sharpened powers of observation and analysis, as well as a love of art.
While SPoL's overriding focus is to equip children aged seven to eleven with these vital life-long skills, at a practical level it enables teachers to deliver many aspects of the Art and Design curriculum, as well as providing exciting new interdisciplinary approaches to learning. SPoL promises to provide children with the cultural capital that each and every one of them is entitled to.
You can find the links to Superpower lessons below. On our Superpower homepage, there is also a guidance and curriculum links page, inspirational films and information on how you can use SPoL with Arts Award. The Superpower of Looking can also contribute to your school's Artsmark and be combined with Arts Award to do so.
Lesson pages
There are twenty Superpower of Looking lessons to choose from. They are split across five categories comprised of four lessons each: history, portraiture, everyday life, landscape and still life. The first lesson in each category is linked below and these pages contain links to the next lessons within the categories.
You can visit our learning pages to browse through all of the Superpower lessons.
The Superpower Kit accompanies all of these lessons, providing a series of questions that introduce the formal elements we consider when we 'read' an image.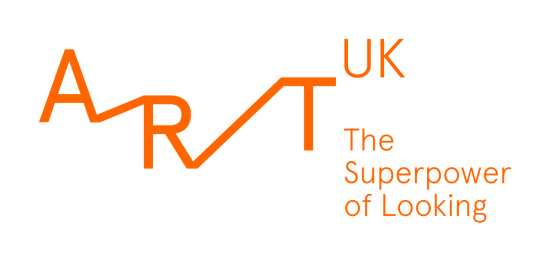 Project background
The Superpower of Looking concept was brought to Art UK by Alison Cole who is Editor of The Art Newspaper and also sits on the Art UK Advisory Board. Alison has co-developed and co-authored the resource with the teacher and author Penny Huntsman, who shares the belief that visual literacy is as important as reading and writing. The pilot project to test the concept was funded by the Freelands Foundation and was completed in early 2020, with a second development and piloting phase taking place across 2021 to early 2022.
'A new way of empowering students with skills that they can use to observe and understand the world around them. Using art is a great way to engage them. In the fast-paced world we live in at the moment, children seem to struggle with being able to be still, observe and understand what is happening around them. I hope this project will show them that the ability to be still and observe is incredible powerful tool to connect with themselves, others around them and to learn how to communicate clearly and to think critically for themselves.' – Primary teacher reflecting on The Superpower of Looking, March 2022