The 2022/2023 judges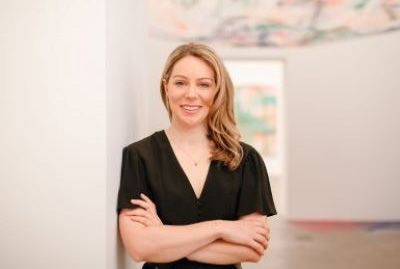 Ruth Millington is an art historian, critic and author of Muse (Penguin, 2022). After studying art history during an MA at the University of Oxford, Ruth Millington spent five years working for museums and galleries across the UK, including the Ashmolean Museum of Art and Archaeology, the Estorick Collection and renowned modern art dealership Connaught Brown. She is an art expert on radio and TV, including BBC Breakfast, Woman's Hour, ITV News, Radio 4 and Sky Arts. Ruth has had writing featured across national newspapers and magazines, including the Telegraph, the i, The Sunday Times, Daily Mail, Express, Dazed and Elephant Art. As a lecturer, she has spoken at Oxford Literary Festival, Dulwich Picture Gallery and Sotheby's Institute of Art, where she is Director of Careers. You can find her writing about art on her award-winning blog www.ruthmillington.com. Her first children's book will be published by Nosy Crow in 2024.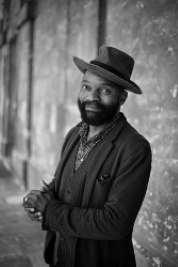 Samson Kambalu is an artist and writer working in a variety of media, including site-specific installation, video, performance and literature. His work is autobiographical and approaches art as an arena for critical thought and sovereign activities. His first book, an autobiographical novel about his childhood upbringing in Malawi, The Jive Talker, was published by Jonathan Cape in 2008. He has been featured in major exhibitions and projects worldwide, including the Dakar Biennale (2014, 2016), Tokyo International Art Festival (2009) and the Liverpool Biennial (2004, 2016); and was included in 'All the World's Futures', Venice Biennale 2015, curated by Okwui Enwezor. His public sculpture Antelope was selected for the Fourth Plinth, in Trafalgar Square, London, in 2022. Kambalu studied at the University of Malawi (BA Fine Art and Ethnomusicology); Nottingham Trent University (MA Fine Art) and Chelsea College of Art and Design (PhD Fine Art). He has won research fellowships with Yale University and the Smithsonian Institution and is a professor of Fine Art at Ruskin School of Art, and a Fellow at Magdalen College, Oxford University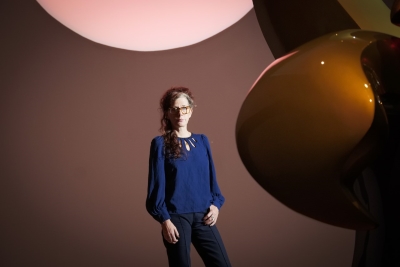 Sarah Munro is Director of the UK's largest contemporary art-producing institution, BALTIC Centre for Contemporary Art. Since 2016 she has led a powerful vision, enhancing the organisation's artistic, social and civic mission, and ensuring that relevance and impact are embedded across the organisation. She has developed a new approach to the programme and engagement that responds to the expanded practice of artists and the needs of communities. Before joining BALTIC, Sarah was Artistic Director of Tramway, Glasgow (2008–2015) and Head of Arts at Glasgow Life (2013–2015). She was Director at the Collective Gallery in Edinburgh for a decade and began her cultural practice at Artlink, Edinburgh, where she was Projects Director. She was also a juror for the 2020 Turner Prize and selector of the British Pavilion for the 58th Venice Biennale in 2019.
The 2021/2022 judges
Jo Baring – art historian and Director of the Ingram Collection of Modern British & Contemporary Art
Arike Oke – cultural leader, registered archivist, curator and museology consultant
Sutapa Biswas – artist
The 2020/2021 judges
Emma Dabiri – author, academic and broadcaster
Alastair Sooke – writer, broadcaster, and chief art critic of The Telegraph
Lubaina Himid – artist and winner of the 2017 Turner Prize
Iwona Blazwick – Director of the Whitechapel Gallery, curator, critic and lecturer
The 2019/2020 judges
Hettie Judah – art critic and writer
Sir Simon Schama – art critic, historian and writer
Karen Gregory – author
Simon Groom – Director of Modern & Contemporary Art at the National Galleries of Scotland
The 2018/2019 judges
Val McDermid – Scottish crime writer
Hammad Nasar – Curator, writer, researcher, and Senior Research Fellow at the Paul Mellon Centre for Studies in British Art
Louisa Buck – art critic and contemporary art correspondent for The Art Newspaper
The 2017/2018 judges
Dr Gabriele Finaldi – Director of the National Gallery
Jackie Wullschlager – Chief Art Critic of the Financial Times
Jeremy Deller – Turner Prize winner
Dr David Dibosa – Course Leader for MA Curating and Collections at Chelsea College of Arts
Dr Janina Ramirez – cultural historian and broadcaster