'Hitchcock's Reel'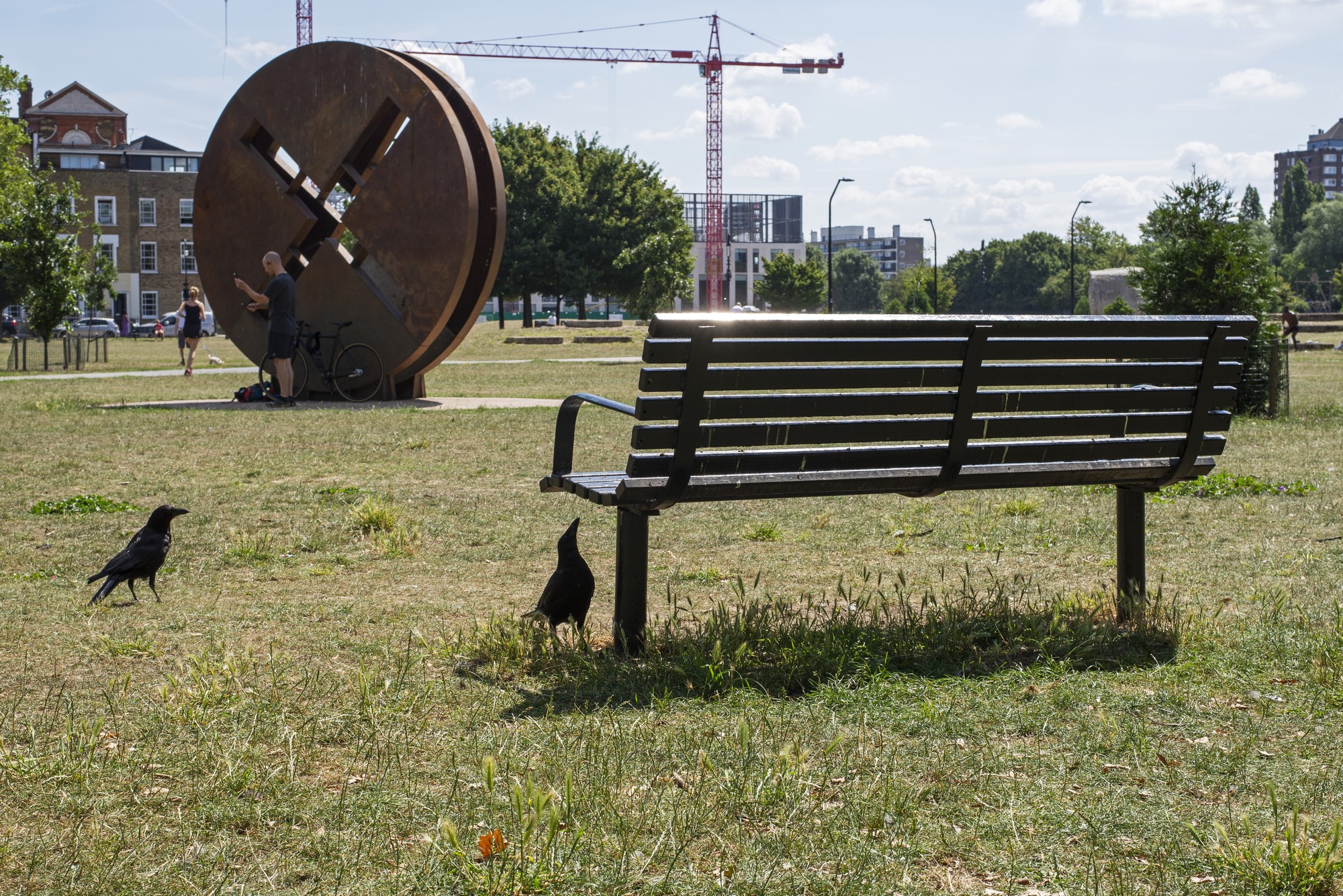 Hitchcock's Reel is a sculpture by John Edwards. It evokes a reel of the kind used to store the celluloid film that movies were recorded on before digital recording was introduced. It is located in Shoreditch Park in London, which is next to the site of Gainsborough Studios, where Alfred Hitchcock was apprenticed and made some of his earlier films (the studio building has since been replaced with a block of flats).

At Gainsborough Studios Hitchcock mostly directed melodramas and comedies; but his 1927 film The Lodger: A Story of the London Fog was a suspense thriller. He went on to earn the nickname 'Master of Suspense' directing some of cinema's most famous psychological thrillers (including Psycho and The Birds) in Hollywood, but it was The Lodger that set him on that path. He called it 'the first true Hitchcock movie'.

Many of the films Hitchcock made at Gainsborough Studios, including The Lodger, were silent. As a result, even after embracing sound, much of his filmmaking style depended on storytelling with images rather than words. He later said, 'the silent pictures were the purest form of cinema'.