Who is Lancelot Ribeiro?
Lancelot Ribeiro was born in Bombay (now Mumbai) in 1933. After spending time in London in the 1950s, where he joined classes at St Martin's School of Art, he returned to Bombay and began painting and exhibiting his work. He settled permanently in London in 1962 where he continued to work as an artist and had a number of exhibitions. He co-founded the Indian Painters Collective in 1963 to help raise the profile of Indian artists.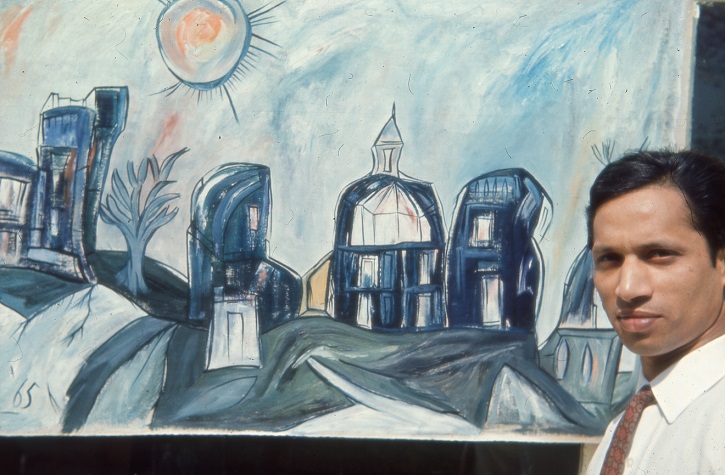 Cityscapes – especially rooftops and skylines – are an important theme throughout Ribeiro's work. These are sometimes realistic (he sketched and painted landscapes and cityscapes on his travels), but he often worked in an abstract style, using expressive lines and textures and simplifying townscape forms into flat shapes.
In this video, Lancelot Ribeiro's daughter shares her father's story through family photographs and memories. Although not made for a young audience, the video provides useful background information for teachers and might be interesting to share with older students.