About this activity
For this activity, you will make a sculpture using discarded materials.
Noticing and collecting debris and scrap and recycling them can be a great way to combat and comment on waste.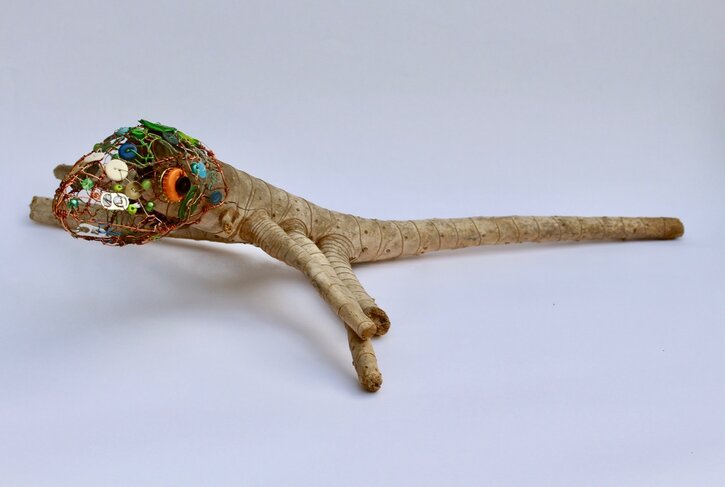 The inspiration for this activity is the sculpture Chameleon by artist Fiona Campbell. Chameleon began as a community project, in which participants helped to decorate a scrap steel structure with recycled bottle tops and buttons. The sculpture was sited at Stourhead, a National Trust property in Wiltshire.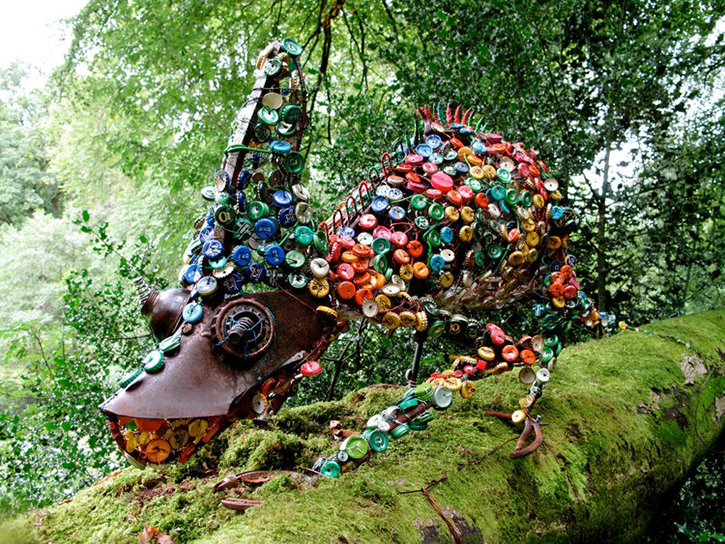 This activity is suitable for Key Stage 2 & 3 (CfE level 2, 3 & 4; PS3) students who are confident using tools safely. Adult guidance and supervision is recommended for younger learners when selecting and using tools.