The 2022 prize is open for entries until 30th June 2022.
1. Choose an artwork from the Art UK website that interests or intrigues you. Take a look at our advice on picking a work of art. We cannot accept entries for artworks that are not on the Art UK website.
2. Check what the judges will be looking for in your age category. Year 10/11 applicants should write 400 words and Year 12/13 applicants should write 600 words. Entries that exceed the word limit by 10% will be automatically disqualified.
3. Write about it in a way that would persuade people to share your interest and enthusiasm.
4. Click on the apply button and get your application form started. You can save changes to your application as you go along.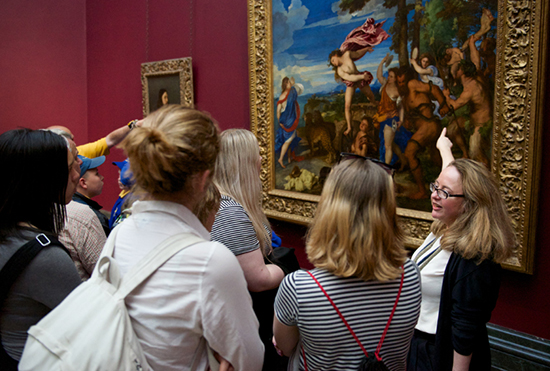 5. Make sure you include a picture of your chosen artwork, along with its title and the artist's name, in your submission.
6. The final file should be in a PDF format.
7. Nominate a responsible adult (teacher, care worker, youth worker, counsellor, parent, or carer) to verify that your essay was written by you.
Note: This step is mandatory. Any submission without a completed reference form from a responsible adult will be disqualified. You will be able to send your responsible adult a form to complete when you're filling out your application. Read the full terms and conditions.
8. Submit your essay by the closing date.
If you have any queries, email us at info@writeonart.org
You can also watch the Paul Mellon Centre's Learning Programme Manager, Nermin Abdulla, explain more about the application portal in the YouTube video below: