Art UK has joined forces with Trinity College London to show you how your pupils can achieve an Arts Award linked to The Superpower of Looking.
What is Arts Award?
Arts Award is a suite of portfolio-based qualifications designed to support young people aged 25 and under to develop as artists and arts leaders. Arts Award is managed by Trinity College London in association with Arts Council England working with 10 regional Bridge organisations in England, as well as organisations in Northern Ireland, Scotland and Wales. Offering Arts Award can contribute to a school receiving Artsmark status (a quality mark for cultural provision awarded by Arts Council England).
Open to all young people in all art forms, Arts Award links well to a range of curriculum and extra-curricular opportunities. Young people record their arts journey in a log book or portfolio which is assessed by an Arts Award adviser (in schools this is usually a teacher).
How does it work with The Superpower of Looking?
Through engaging with The Superpower of Looking and Art UK's vast collection of digitised artworks your pupils will have found out about artists, created their own responses to art and shared what they have done. This means they will have already completed many elements of an Arts Award just through their Superpower of Looking activities and engagement. Arts Award gives you the opportunity to recognise their creative engagement and celebrate the arts in your school. Not only could this help with demonstrating impact or a broad and balanced curriculum for Ofsted, if your school is applying to Artsmark your Arts Award journey can boost your statement of commitment.
The first three levels of Arts Award can be linked with The Superpower of Looking (aimed at ages 7–11):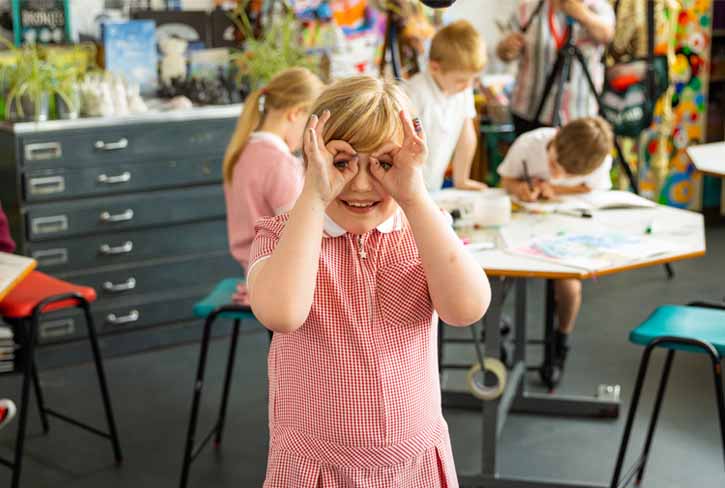 Support and resources
Trinity College London has created a free mapping resource for teachers to identify how The Superpower of Looking can link to Arts Award from Discover to Bronze, and you can download free templates to support the capture of evidence required to complete Arts Award from the Arts Award website. You can also contact the Arts Award team for support and guidance on julie.neville@trinitycollege.co.uk
Next steps
To deliver Arts Award with your class, you first need to train as an Arts Award adviser. With courses running online and throughout the year, there is bound to be one that suits your schedule. Visit artsaward.org.uk/training for more information, or request a pre-training free support session.
Once trained, your school can offer Arts Award to all pupils, via The Superpower of Looking, through your usual visual arts teaching or through any other art form you wish.
Find out more about how Art UK can support Arts Award, and vice versa, in our webinar below.