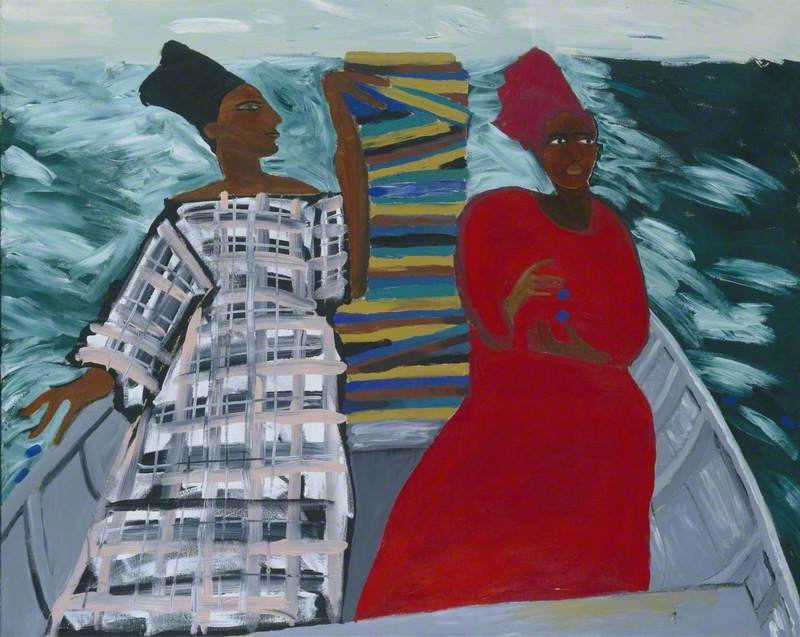 © the artist. Photo credit: Tate
Men's historical dominance of society is reflected in art: for example, there were only two women founder members of the Royal Academy in 1768 and no more were elected until 1936. Women artists' views of the world are not strongly evident until the twentieth century.
Read more
As subjects in art, women play a large role in myths and legends, the source of many paintings, but lesser ones in the Bible, with the significant exception of the Virgin Mary. Eve's role in the Expulsion from Paradise is representative of a deep-seated sociological conflict that is reflected in art: woman as an ideal of behaviour and beauty, but also as temptress. Art is therefore evidence of women's changing role in society.