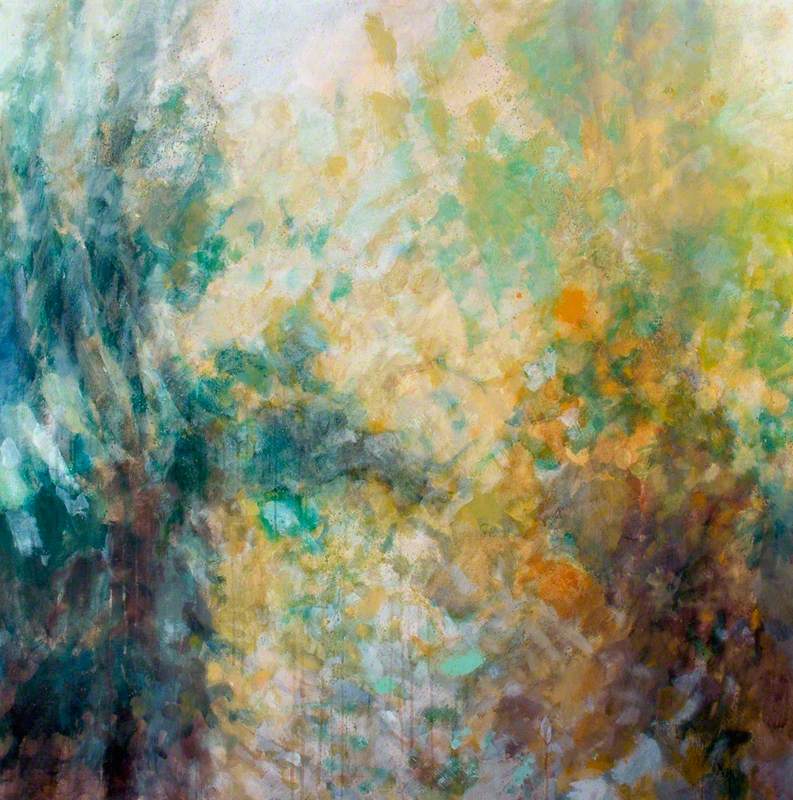 © the artist. Photo credit: The University of York
It is said that trees clothe the landscape, and landscape paintings depend on trees for their texture, composition and light and shade. In the 'classical landscape', the idealised format that still influences how we appreciate landscapes today, trees usually frame the view and provide shade for humans and animals.
Read more
Forests were traditionally seen as wild, dark and threatening, and harbouring wild animals, in contrast to the peaceful and productive farmed countryside. However, in the nineteenth century, artists rediscovered forests such as Fontainebleau in northern France, preserved as hunting reserves by the aristocracy, for their artistic and leisure potential. Individual trees' unique forms have been studied by artists, from Dürer in the sixteenth century to Hockney in the twenty-first.