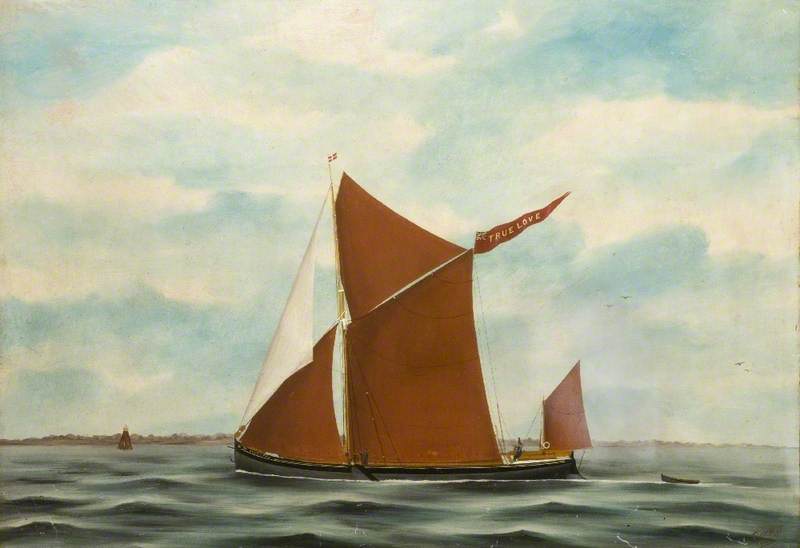 © the copyright holder. Photo credit: Burnham-on-Crouch and District Local Society
The wealth of nations is built on trade and commerce. In previous centuries maritime trade was dominant and artists have long found ports and harbours both picturesque and full of symbolic meaning: 'Our Bread and Butter' (Falmouth Docks) as one such painting is by K. Gill is titled. The great tea clippers and East Indiamen, bringing goods from the Far East to Britain, are prominent in the work of maritime artists.
Read more
In the nineteenth century, warehouses became prominent buildings in our industrial and trading cities and feature in many urban paintings. In the twentieth century, artists found the great engineering structures of the docklands inspirational. The Futurists were the first to discover this potential: Bomberg's In the Hold and the work of Edward Wadsworth are examples.