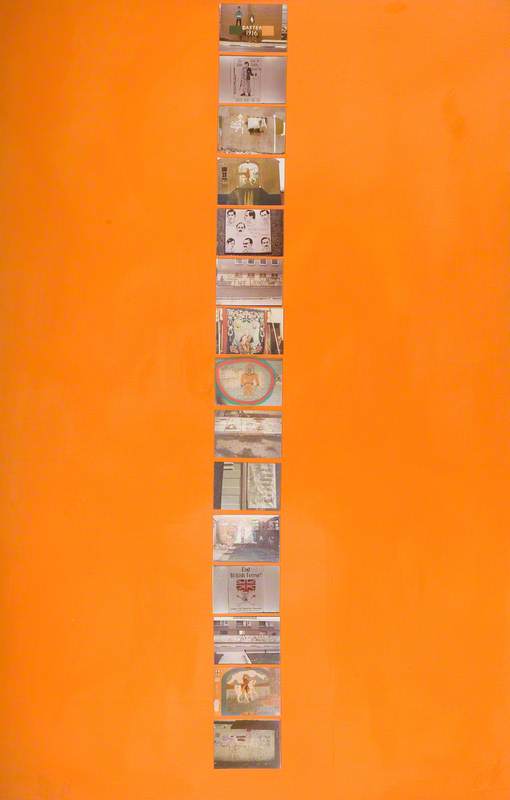 © the artist. Photo credit: Wolverhampton Arts and Heritage
Social problems were often treated lightly by artists before the eighteenth century, seen as an inevitable part of life. However, Hogarth's prints Beer Street and Gin Lane of 1751 illustrate the ill-effects of cheap spirits compared with 'healthy' English beer, and by the late eighteenth and early-nineteenth centuries the great social and political campaigners, against slavery and promoting parliamentary reform, for example, were famous figures, well represented in portraits.
Read more
In the mid-nineteenth century, artists like Richard Redgrave, Frederick Walker, and some of the early Pre-Raphaelites, addressed social problems such the place of unmarried and abandoned women in society, emigration, vagrancy, unemployment and poverty. The work of Augustus Edwin Mulready, Hubert von Herkomer's On Strike and paintings of the 1984–1985 miner's strike take the subject forward.