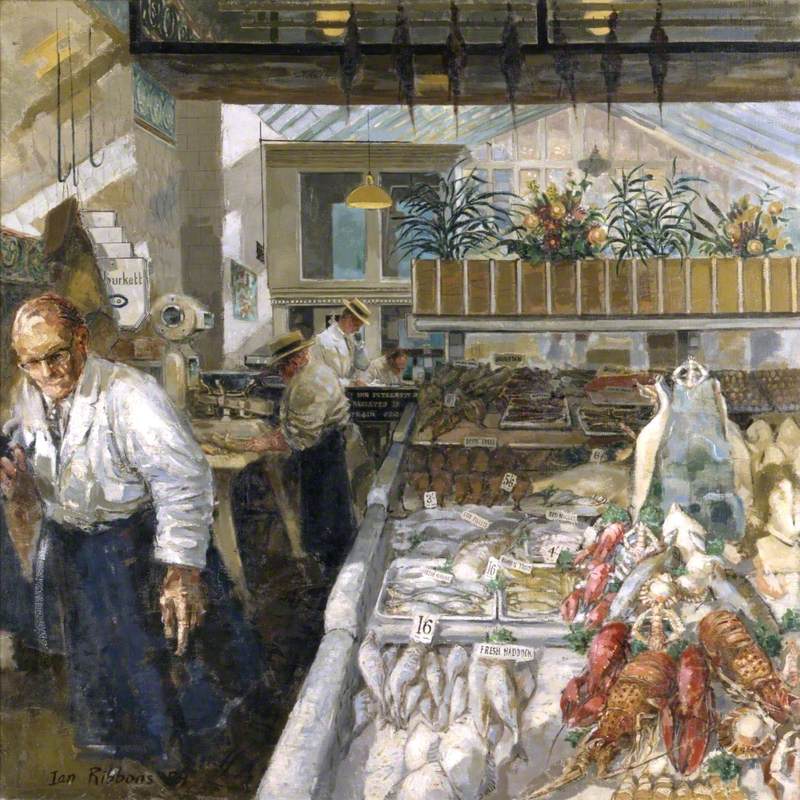 © the artist's estate. Photo credit: Museum of London
Country markets and urban shops are so important to the life and wealth of societies that they have been a prominent theme for art across the world and across the centuries. The rural market was an opportunity for socialising and merrymaking, and is a very common subject in the many Dutch and Flemish paintings of everyday life made in the sixteenth and seventeenth centuries. The market is also a setting for the extravagant displays of fish and vegetables that were an artistic speciality of the same period.
Read more
Markets also feature strongly in the souvenir paintings brought back from across Europe, the Middle East and Far East by empire-builders, travellers and tourists. They evoked the life and character of foreign lands.