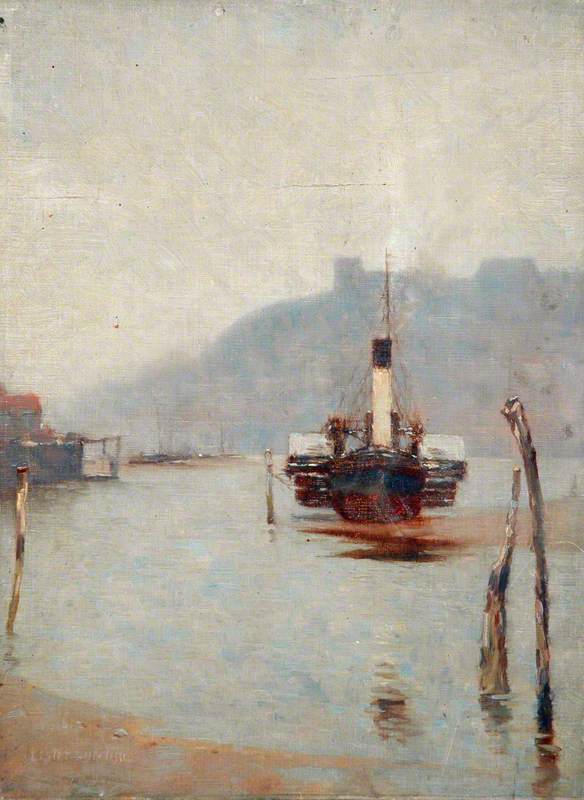 Photo credit: Whitby Museum
The prominence of maritime subjects in European art reflects the historic importance of shipping to trade, industry and war. Only the coming of the railways could compete with travel and transport by sea. Nations such as Britain, Holland and France, whose prosperity depended on control of the seas, developed strong traditions of marine painting. Naval ships, sea battles, storms and wrecks, smuggling and fishing, all provided dramatic narrative subjects The infinitely varied weather of northern Europe, as seen in skies and seas, allowed endless picturesque permutations.
Read more
The first British marine artists were Dutch-born but soon a home-grown school developed. These artists were often masters of the technical detail of ships' rigging, but also of clouds and waves, culminating in the work of J. M. W. Turner.