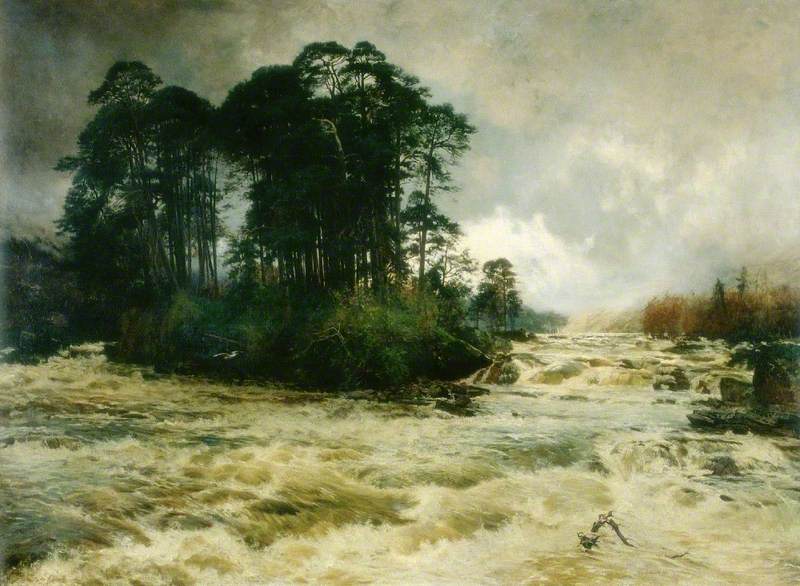 Photo credit: Laing Art Gallery
Rivers and lakes were an essential component of the wider art of landscape painting. The 'classical landscape', an idealised composition based on the countryside around Rome, almost always includes a winding river in the centre meandering away to a distant sea or lake. Reflecting the light of the sky, it helps create the necessary sense of depth. Lakes, particularly in mountainous landscapes like the Lake District and the Alps, were especially popular subjects from the late eighteenth century, with the growing appreciation of wild places.
Read more
Before the nineteenth century rivers were also vital transport routes, so much went on around them – ferrying, sailing, fishing and, in winter, ice-skating and other sports – making rivers attractive to many artists interested in everyday life.