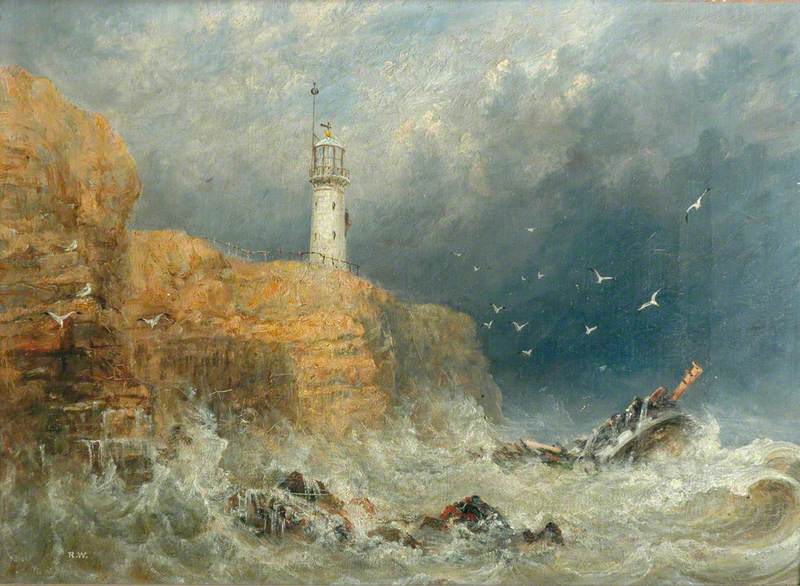 Photo credit: Whitby Museum
Storms, earthquakes and volcanoes are common in the biblical and mythological stories that inspired much art in earlier centuries and natural disasters allowed artists to show off their ability to affect the viewer.
Read more
In the sixteenth and seventeenth centuries, some artists specialised in painting storms and wrecked ships. When all trade and much travel depended on the sea, such subjects were especially meaningful. In the Romantic era, a storm was a desirable emotional experience and such subjects became increasingly popular: many of Turner's most dramatic landscapes are of storms. Mount Vesuvius was a popular subject for artists and tourists on the Grand Tour, though destructive eruptions were fortunately rare; the devastating Lisbon earthquake of 1755, for example, seems almost unrecorded.