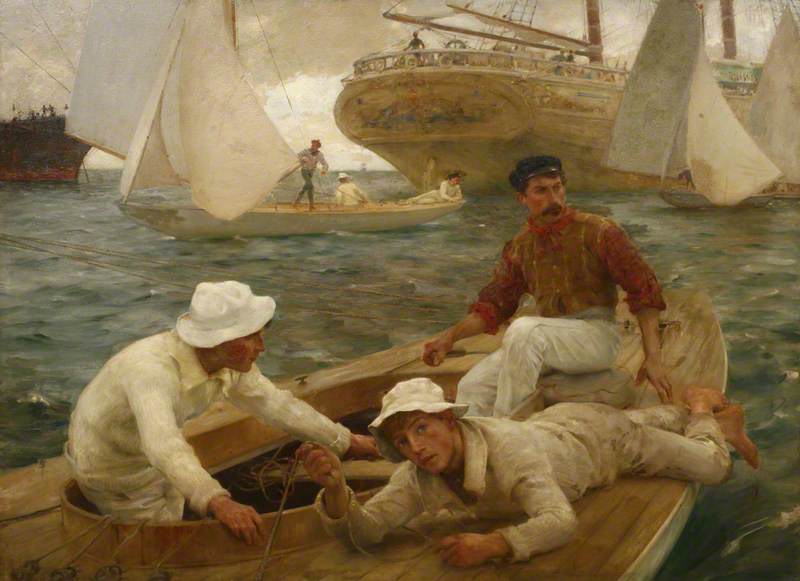 Photo credit: Royal Institution of Cornwall
Men's historical dominance of western society has led to their dominance of art, both as artists and as subjects, such as in portraiture and in depictions of historical and biblical events. In classical myths and legends, another important source, men and women are perhaps more evenly balanced, as many tales revolve around relationships between them.
A large number of portraits, certainly in public collections, are of men.
Read more
Like all portraits, they give us a fascinating insight into changing fashions in clothing, hairstyles and wigs, and particularly into the ways men wished to be portrayed. This is usually as serious and formal, whether at home at the head of the family, at work in suit or uniform, or in the open air on horseback.