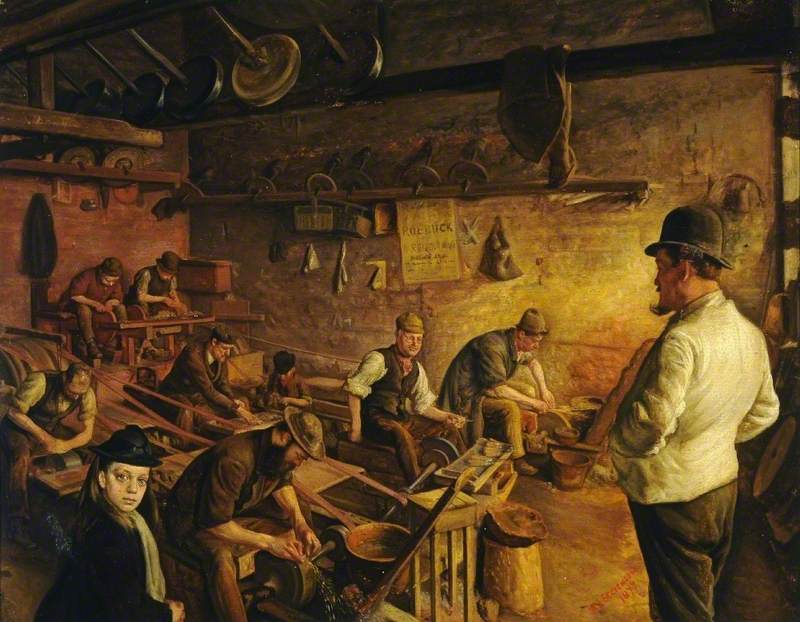 Photo credit: Sheffield Museums
Most early industry was a rural activity, taking place where its raw materials, such as clay, iron and coal, were to be found. The rise of industry coincided with the Romantic movement and the dramatic visual appeal of fire, light and smoke inspired artists like Joseph Wright of Derby, de Loutherbourg and Turner.
Read more
Canals and railways allowed industry to move to the cities but the great factories of nineteenth-century Britain were less appealing to artists, though some owners commissioned interesting paintings of them. Twentieth-century highlights include L. S. Lowry's imaginative but pessimistic visions of the urban industrial landscapes, and the memorable shipbuilding paintings of Stanley Spencer, commissioned with other industrial subjects by the war artists' scheme.