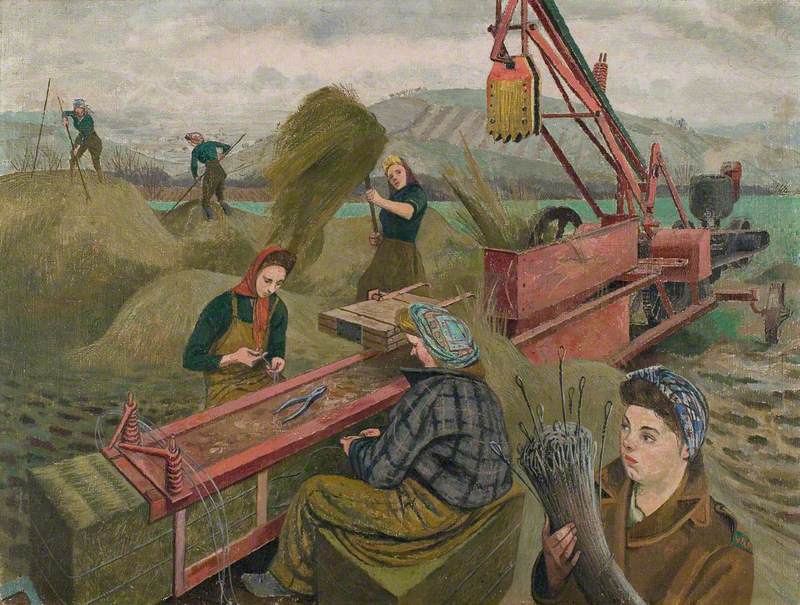 Photo credit: Amgueddfa Cymru – National Museum Wales
Small workshops and their equipment feature in paintings from the sixteenth-century Netherlands onwards, when scenes of everyday life were popular. Alchemists in their laboratories provide good examples. From the late nineteenth and early twentieth centuries there are a number of paintings of specialist workshop interiors, such as boatbuilders, violinmakers and makers of curling stones. Some of these were doubtless recorded as craft workshops became more rare with the domination of factory production.
Read more
Factory interiors themselves, with their elaborate machinery and production lines, are an unusual but fascinating subject in art, and depictions range from manufacturers of hats and guns to carpets and penicillin. The war artist schemes of First and Second World Wars placed a strong emphasis on factory work on the home front.