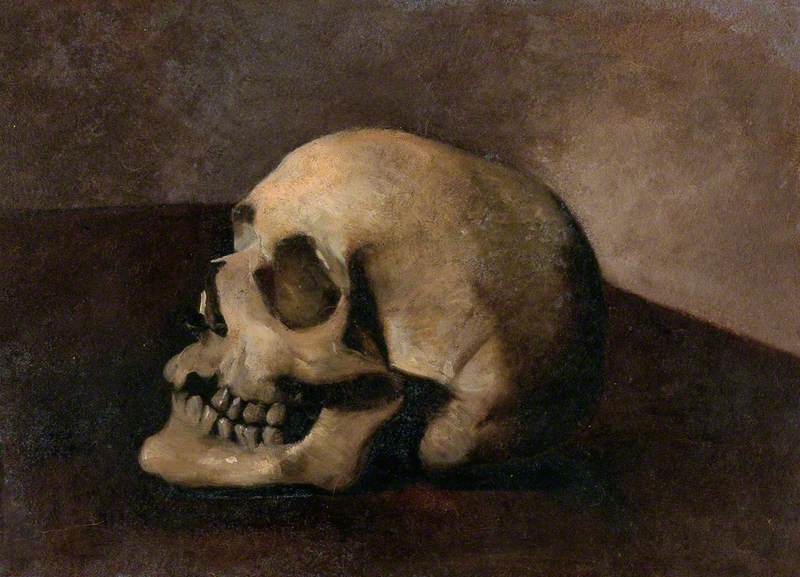 Photo credit: Wellcome Collection
Mythology and religion help us to come to terms with death by providing powerful examples of how to live and die: the lives of the gods, the crucifixion of Christ, the sacrifices of the saints, and the promise of heaven. These are all prominent in art. Another theme, when plagues were common and medicine ineffective, was the memento mori: a 'reminder of death'. This could take the form of a skull (as in Hans Holbein the younger's The Ambassadors), the Grim Reaper's scythe and hourglass, fading flowers or short-lived butterflies. All remind us that, however powerful or beautiful, we all must die.
Read more
Portraits may be a way of celebrating life and of escaping mortality, by preserving an image of oneself for the future.