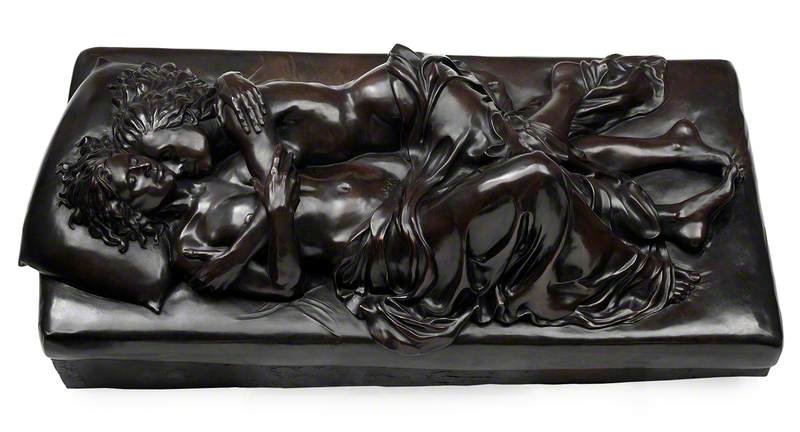 © Patricia Cronin Studio, LLC. Photo credit: Glasgow Life Museums
Lesbian, gay, bisexual, and transgender people continue to fight for equal rights even in the twenty-first century, yet LGBT+ people have always existed and been represented in art and culture.
Read more
It is important to recognise that cultural attitudes and norms have varied greatly and the meaning of terms such as 'gay', 'LGBT' or 'queer' have changed throughout history. 'Queer', for example, was once considered a derogatory term, yet has been reclaimed as a celebratory word to reject conventional gender or sexuality labels. It may be popular knowledge today that the sitter of a Victorian portrait had same-sex relationships, yet the person would not have accepted their identity as homosexual at the time. However, representing queer histories in art not only provides an accurate representation of societies and people, but also can be of great interest and comfort to queer people today.
In contrast, contemporary art depicting LGBTQ+ subjects can be celebratory, the artist including the sitter's queer identity as part of the piece. Even straightforward portraits continue to celebrate queer identity through presenting the subjects, rightly, as part of everyday life.