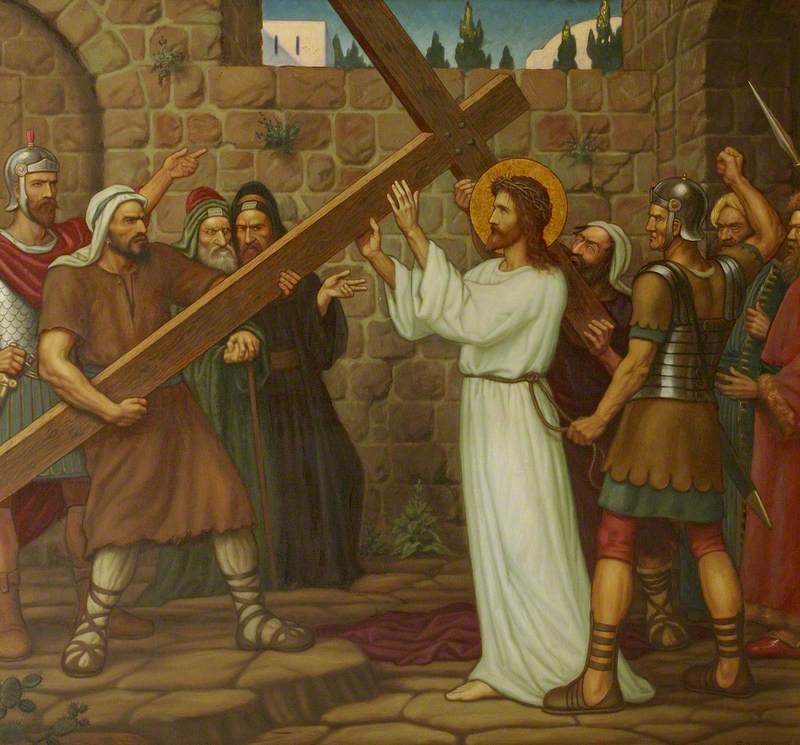 Photo credit: St Stephen's House, University of Oxford
The life of Christ provided the main subjects for western art until the seventeenth century in Northern Europe and the eighteenth century in Catholic countries. His birth, teachings, death and resurrection inspired, and were a focus for, devotion and worship. The Madonna and Child idealised the relationship between mother and child; the Crucifixion depicts the pain, horror and grief of Christ's death. Through these images, bible stories educated an illiterate population. The church and its prosperous donors were then the principal patrons of artists.
Read more
The Reformation in Northern Europe forbade such images, and destroyed many of them. Later, nineteenth-century movements like the Nazarenes in Germany and the Pre-Raphaelites in Britain breathed new life into depictions of the life of Jesus.