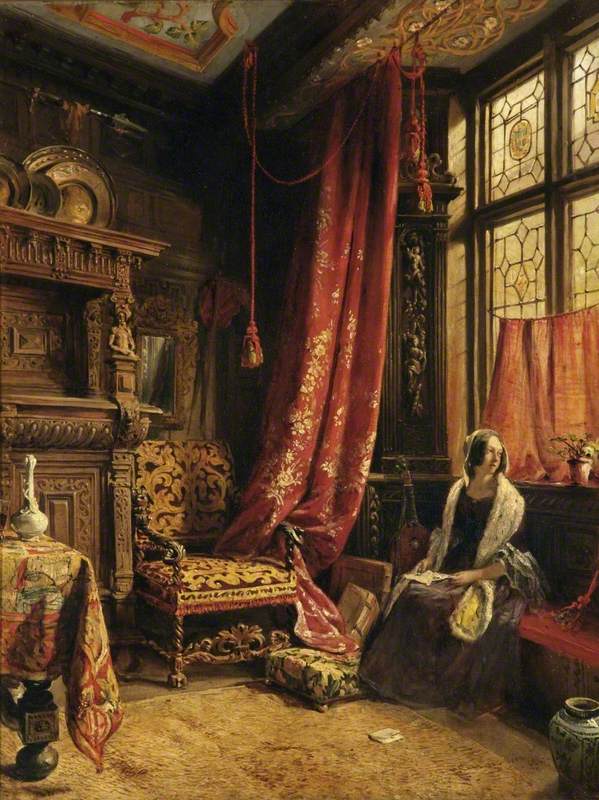 Photo credit: Walker Art Gallery
In early religious and Renaissance paintings, interiors give intimacy to the scene – and a powerful contrast between a domestic setting and a great event. Biblical and mythological stories can take place in invented interiors, or in a contemporary setting that emphasises the relevance of the story.
Read more
Interiors in portraits and paintings of everyday life can provide a wealth of information about the way of life of previous generations. They are valuable evidence of house layouts, the furniture and decorative arts of the past and how they were used. Interiors can be decorative subjects in their own right, recorded as historical records, or carry their own hidden messages. But they may of course be rearranged to suit the artist's intentions.