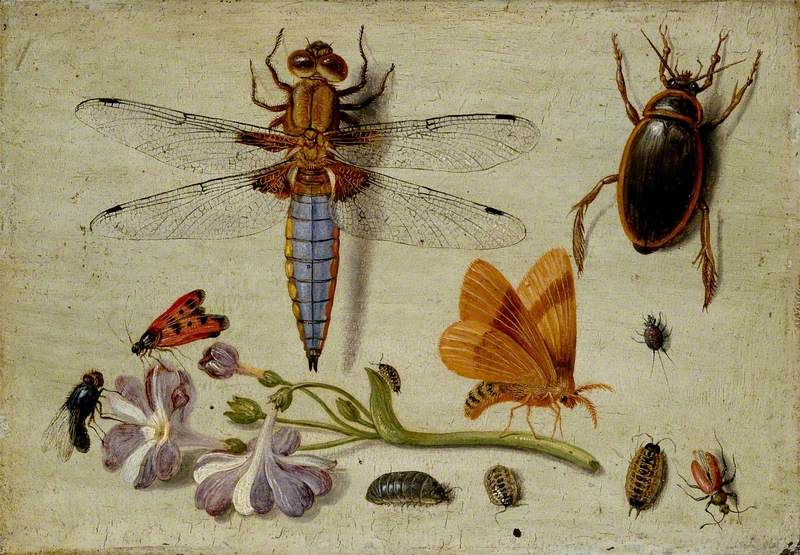 Photo credit: Ashmolean Museum, Oxford
The infinite range of insect forms has made them of interest to artists discovering the natural world. Butterflies and beetles in particular, by virtue of their size and beauty, are most common, often in combination with flowers and fruit in still life paintings. Jan van Kessel in seventeenth-century Flanders, for example, specialised in the most precise and beautiful paintings of insects. In still life paintings of the period, they often symbolise the briefness of our life on earth, as many flying insects such as butterflies and, most famously, mayflies have very short lives.
Read more
Beetles, especially large exotic types such as stag beetles, appear in depictions of collectors' 'cabinets of curiosity', alongside shells, fossils, coral, minerals and other natural and man-made wonders.