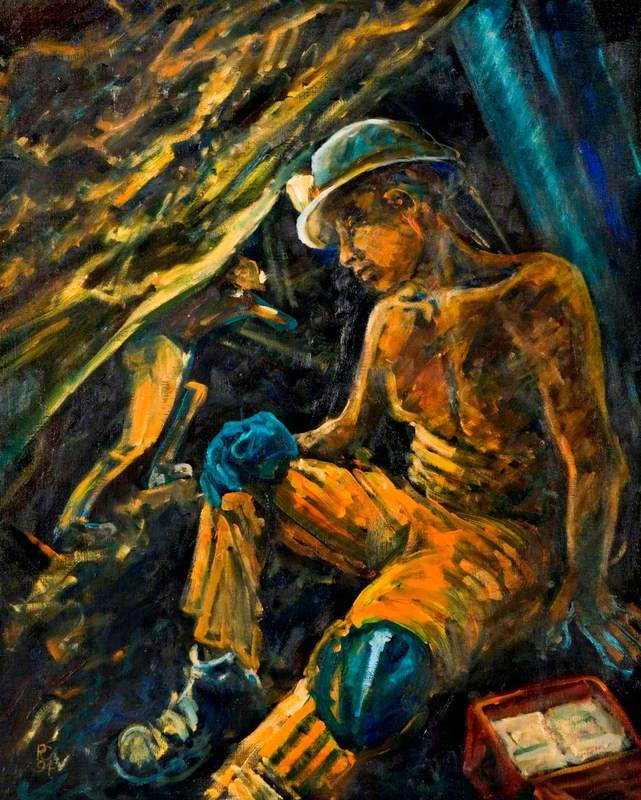 © the artist. Photo credit: Museum of Cannock Chase
The rise of industry coincided with the Romantic movement, and the dramatic visual appeal of fire, light and smoke was celebrated in well-known paintings by Wright of Derby and de Loutherbourg. J. W. Carmichael documented nineteenth-century coal pits for North East England industrialists and their pitmen were painted by Henry Perlee Parker. A rare and realistic account of workers and their factories is Eye Crowe's The Dinner Hour, Wigan of 1874.
Read more
The Ashington Group of pitmen painters was a rare example of industrial workers documenting their own working lives in the twentieth century, but the most comprehensive account of the century's factory work was made through the war artist schemes of the First and Second World Wars. Most notable are Stanley Spencer's memorable shipbuilding paintings.