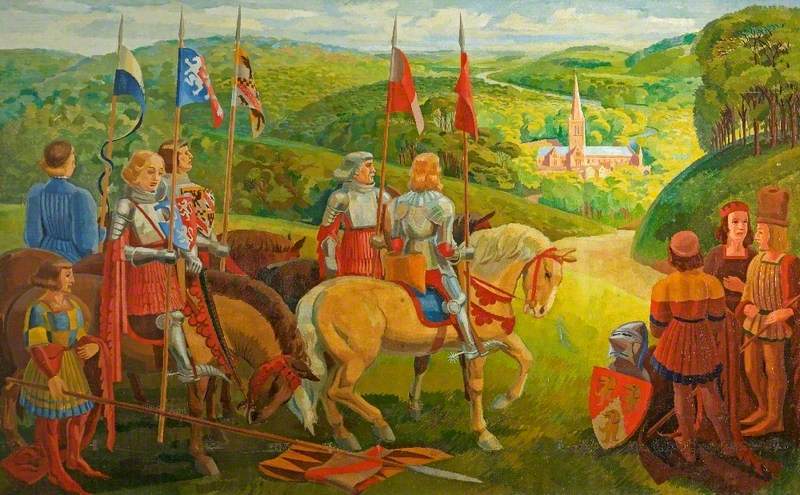 © the artist's estate. Photo credit: ArtCare, Salisbury District Hospital
The horse is probably the most common animal to be found in Western paintings. They can be seen in battle paintings from the Middle Ages to the First World War, carrying knights and lancers, pulling carts and guns, or removing the wounded. In nineteenth-century paintings of cavalry charges the horses are as heroic as the soldiers.
Read more
In many royal and aristocratic portraits being astride a horse can project a military image. Related to this is the image of the hunter, traditionally the preserve of landowners and the gentry. The rise of organised horseracing in the eighteenth century led to the specialism of horse painters, of whom Stubbs is the best known and, because of his intense study of horse anatomy, the most talented.